The big news: I finished the Travelling Roses Lace Scarf, which became a shawl, thanks to winging it with some lacy ruffly edging. See?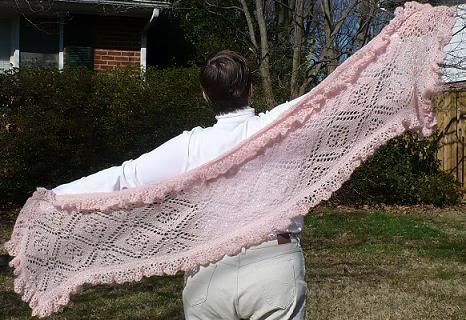 Obligatory shot of whole shawl
| | |
| --- | --- |
| Pinned in front | Close-up |




Of course, I finished it Saturday morning, and Saturday afternoon, we found the two extra balls of Lacette that had gone missing. That's the rule, I think: the yarn won't reveal itself until it's no longer needed.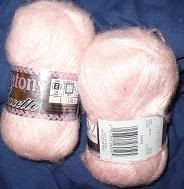 Had a fun weekend, over all, and I'm really happy I got the shawl done in time for Easter!