First, I'm not feeling so hot today, so I'm not actually posting Much Stuff Done. To alleviate any lack of nifty finished item photo content here is BUNNY!



I did get some stuff done this week, though. I wrote out (in picture form) a mirror-image of Alana's original pattern for the fifth (and final) block of the front of the Hello Kitty Scarf. Oddly enough, this will be the pattern - colors reversed - for the first square of the back of the scarf. The "back side" of the scarf will have the colors inverted from whatever's on the "front", plus be mirror-imaged - I'm hoping it will look like "oh, look, it's just knit so the image is on both sides, just mirrored".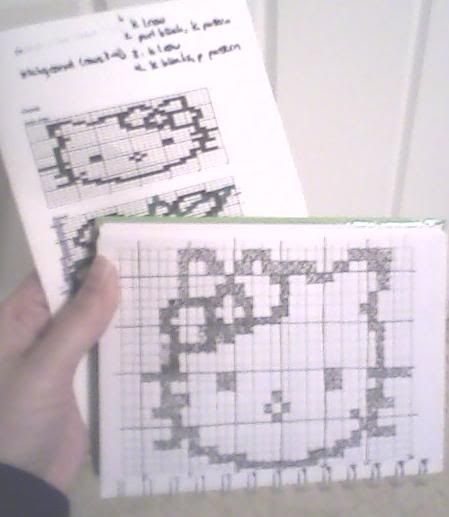 I'm also trying to get a stripe-a-day during commute days done on the SmarTrip Scarf. This translates to about 4" a week, so it should be done in... um.... August. Which is the perfect time to wear a lovely, warm scarf in DC. NOT. By using one of the tricks I learned doing Masters Level I (yes, I'm still intending to turn everything in ... eventually...), I'm keeping the outside stripes all pretty. Here's what the inside looks like: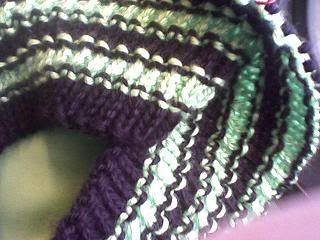 Hopefully, I'll feel better soon. I should at least have a report about my new stitching group (yay, meetup.com!), assuming there really "isn't much snow" on Saturday!