Well, it's Black Friday, so I'm probably out shopping. The plan, before today, was that Mom and I were *not* going to go stake out any electronic stores or Big Box chains - we were going to, maybe, JoAnns to start, and then run around a bunch of LNSs. This may or may not happen. Just in case we end up staying home, I contemplate the following: Knitted Hat, Fingerless Gloves and Vest from Athleta.com.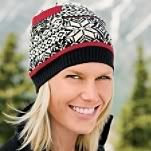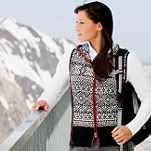 Looks like something we could all make, really - and even if we buy good wool, we'll be paying less than the $225 or so they want! (Plus the joy of the knitting.) But, they are pretty.

And it's not like I don't shop, anyway. A couple of weekends back, I went on a Massive Boot Hunt. I saw boots that actually went with my favorite jacket, and had to hunt every Marshall's store in the area (and, to my surprise, there was a Marshall's I didn't know about over near my cousin's house). But I found them!!



There will be a full report of what actually happened, plus the stunning result of "30 Rabbits in 30 Days" on Monday. Everyone have a good weekend!