Wow, 2008 just *flew* by. And it's not like there wasn't stuff that seemed to last forever (notably, the US Presidential election)... it just didn't slow anything else down.

So, the "why" of why I'm finishing my FTSC-I #2 socks is so I can start my FTSC-II #1 socks: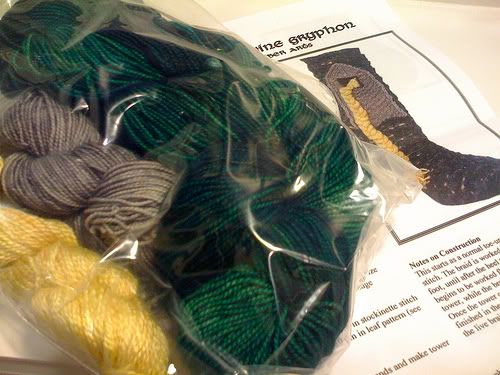 JollyPyrate's photo is way better than mine, so I borrowed it!


They're gonna be lovely, but my Sock Club Rule is (thus far) "knit up before the next one comes". Granted, I've missed twice, but, darnit, at least I'm getting socks knitted up!

And, in the random images section, here are some paperclips that showed up on some documents at work that work GREAT as stitch markers on really small (#0-#2) circular needles: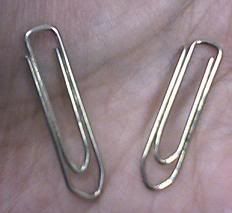 It's great when knitting tools just find their way to my desk.

Oh - and HAPPY NEW YEAR, everyone!!