I finished something!! The Neverending Clapotis is ended!!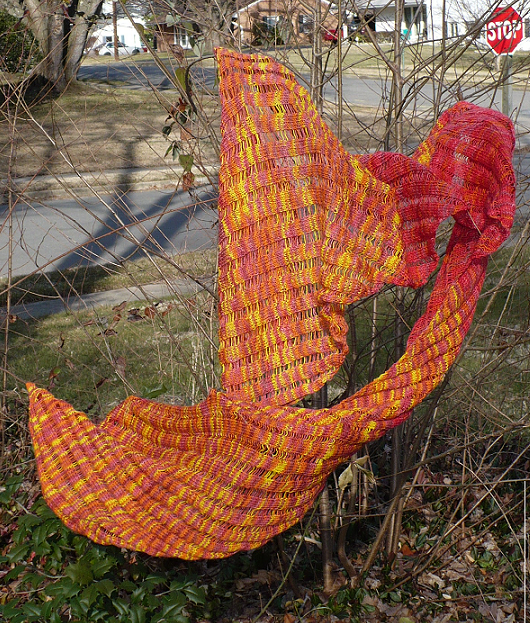 It's three skeins of Blue Ridge Yarns Kaleidoscope Superwash Sock Yarn, 2 in Ocean Coral (at either end) and 1 in Dragon's Breath, all purchased at Nature's Yarns, Inc. in Fairfax, Virginia. Yes, that's 1,200 yards of sock yarn - which makes for a shawl that's just under THREE METERS long.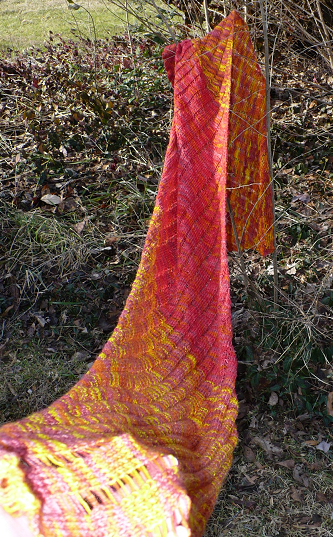 Here, you can see the middle color better: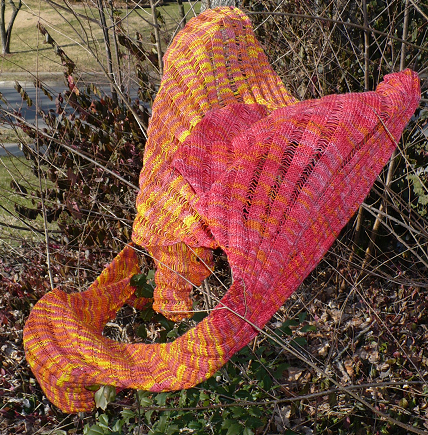 This is how much yarn I have left: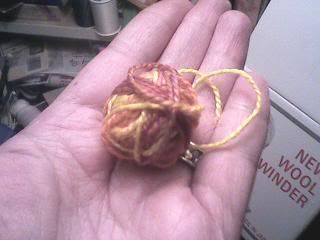 Given this started as three 400yd balls of sock yarn, I think I managed to figure out where to start my decreases at JUST the right spot!!

And, just to share, thought I'd found a wonderful birthday cake at Giant, covered in little balls of yarn!!



Turns out, though, that they're balloons, and I was just looking at the cake upside-down. Sigh.