It was a nice, relaxing long weekend. I know that "Christmas" and "relaxing" don't go hand in hand for many people, and I'm sure ours was just as manic as usual, but compared to the EXTREME CRAZY at work the preceding week, it felt like I was wrapped in a soft cloud of calm. Luckily, soft clouds of calm tend to have tiny, unfinished knitting projects lying about, and I was able to finish another of my erstwhile Headmistress Challenge bunnies. This one (as you can probably guess) would have been the Thanksgiving Bunny: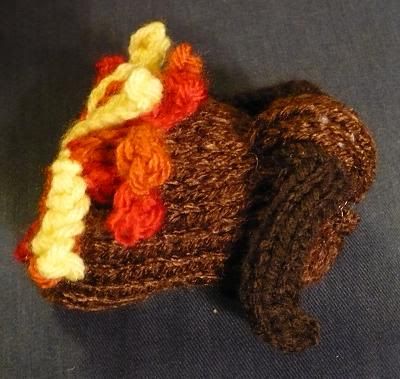 The tailfeathers are crocheted - ch6, turn, half-crochet 6. Seriously. That's it. Made three yellow, three orange, and four red; pulled all the bits together and stuffed them into the rabbit, then secured everything with stitching, just in case.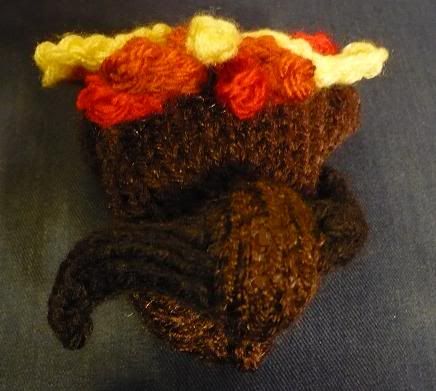 He's totally going to be the centerpiece on the table next year. I'll have to get some sort of stand or something for him, though, because he is TINY. 2.5" long, tip to tail, that's it!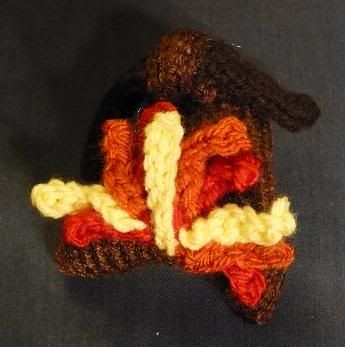 Whee, another finished project!