First post after Christmas... so let me show you the Knitting Loot from my boss-who-knits! (She goes to FibreSpace; gift certificates were obtained; stuff was then obtained, as said certificated quickly burned a hole in my pocked. You know how it is.) First up, the adorable new Knit and Puuuuuurl shirt. I had to get the version with the blue space-cat. I'm all about blue space-cats.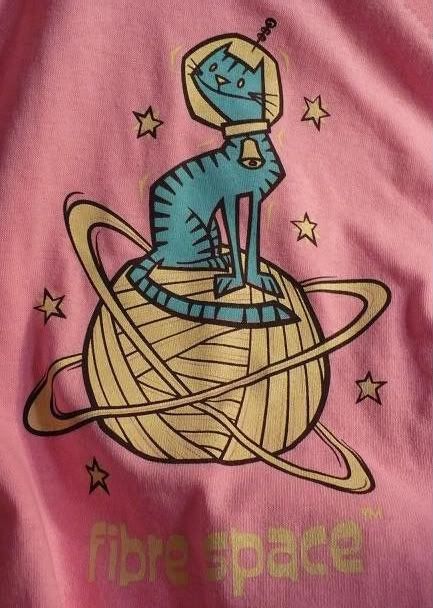 front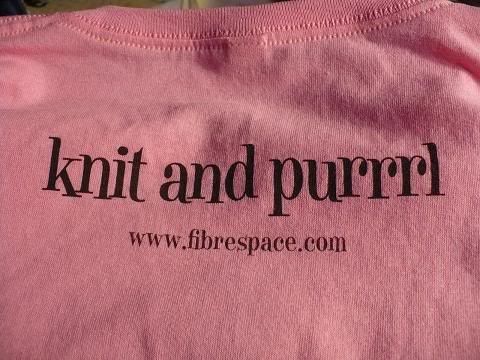 back



Then I espied the bargain yarn bin. Lookit those tags. Yep, Malbrogio LACE. In Orange/Tiger Lily (my favorite color), and Chartreuse/Apple Green (a color that's usually on me somewhere). I'll probably be combining both into one lovely shawl, but I'm not sure. It may be one big and one small thing. We'll see. But it's really pretty lovely soft yarn!!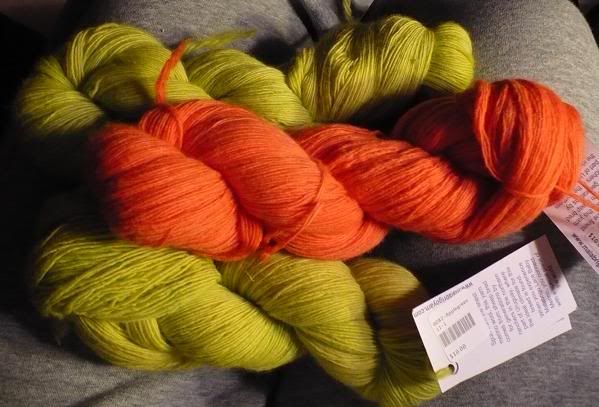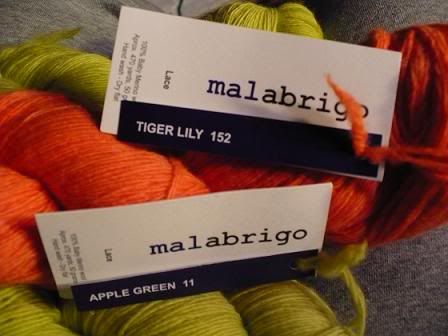 The point-of-purchase display of needle gauges got me, since one of the things I tend to lose with regularity are needle gauges. It's pretty, and flat, and will now live in my backpack. (Which, just so you know, is chartreuse.)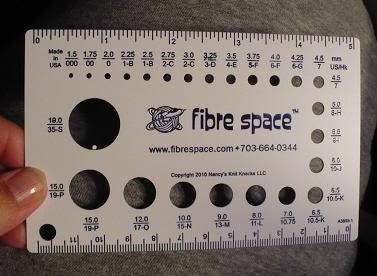 Whee! I got stuff!!