I managed to duplicate stitch (with some understitching) some I-think-you-can-tell-they're-sailboats on Mom's cozies Tuesday night; they're a little wonky-looking, but cotton yarn? Not the easiest stuff for duplicate stitch. Eschew it, if possible, for this process.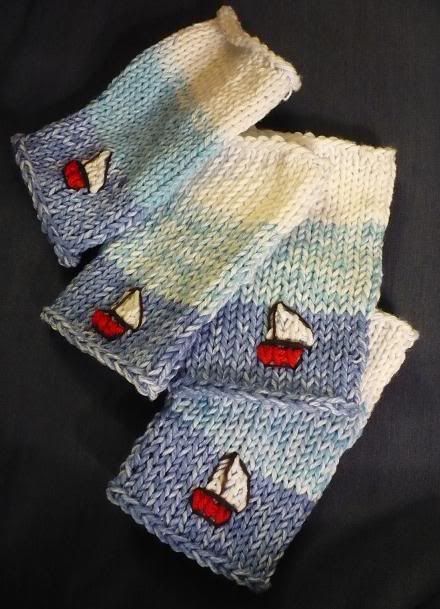 They're cute, though, and I think she'll like them.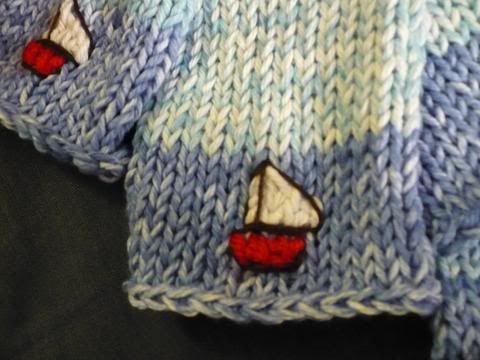 Most important: THEY'RE FINISHED BEFORE CHRISTMAS!!