For Muggle Studies, we had an option to "Craft an item to match a company's logo." One of my pet peeves is that most iPhone cozies fit iPhones beautifully - but not if there's any sort of hardcore protective case on them. So, I decided to make a larger one that actually fit my phone *with case*. First, I needed to research the proper Apple logo:
I opted for the one on the back of my iPhone, which is the second row down, second symbol in. Because I expect this cozy to have a fairly hard life, I made it out of heavy-duty synthetic fibers - so it didn't block, well, at all. But my iPhone with case fits in it! The problem, of course, is getting photos of something in a case when you're using said something to take photos of itself... it just doesn't work. So I have photos, but they're of my husband's smaller backup case (without iPod in it). My case is bigger, and doesn't come off the phone/camera very well... but anyway, here they are!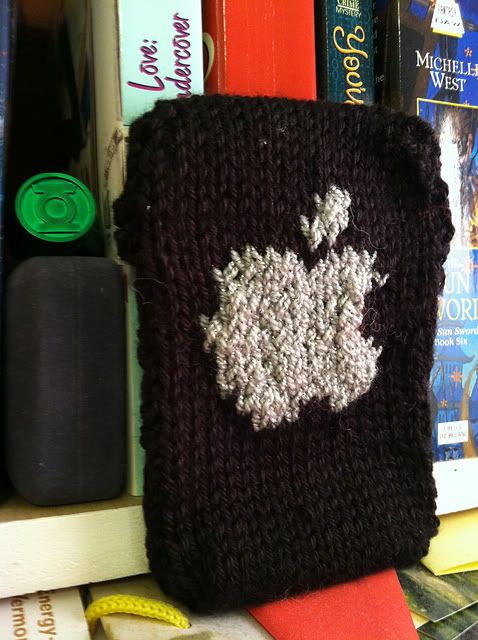 | | |
| --- | --- |
| | |
Now a few notes on the pattern. I took the *idea* of the buttonless cozy from the pattern indicated on my project page, but I didn't follow the pattern AT ALL. I cast on what seemed like the correct number of stitches (16, I think), did garter stitch for five rows, then knit in stockinette until I had a piece long enough to go from top-middle front screen to where I'd want the bottom of the logo to be on the back. I then added the logo in colorwork, rather than duplicate stitch (colorwork is faster for me), then kept knitting stockinette until the whole thing could touch the garter stitch on the sides, then did five more rows of garter stitch.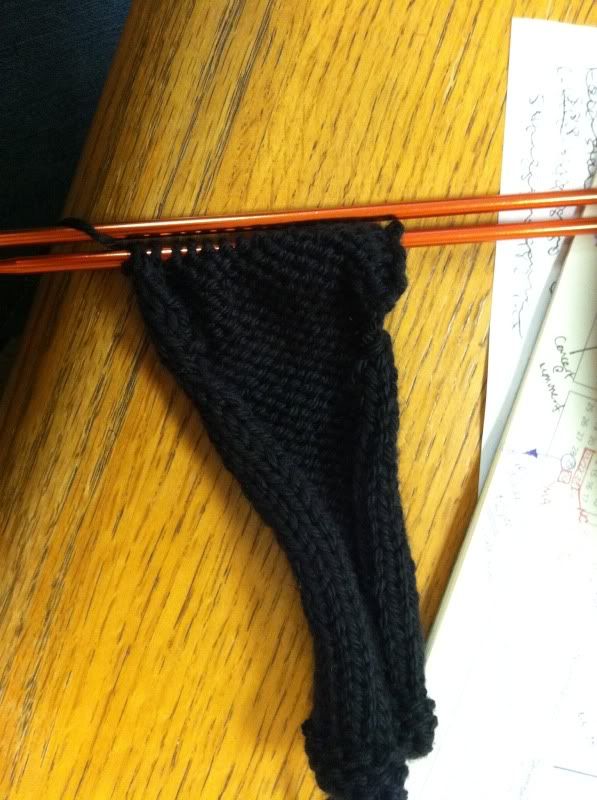 I seamed the bottom sides first, then the top flap. It works the same as the original pattern, but required much less thinking on my part. And, hey, it works!!