Oooo! Hey, local yarnies - there's a fun event coming up next month!! (Full details at http://www.homespunyarnparty.blogspot.com/, summary here.)

Where: Historic Savage Mill, 8600 Foundry Street, Savage, MD 20763 - it's just off I-95, and there's plenty of parking!

When: Sunday, March 15, 2009 - 12 PM to 4 PM

Now, here's the sneaky part... check out this entry on the Homespun Yarn Party blog for a cool little contest.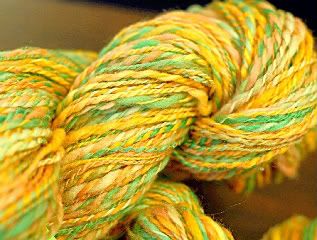 (Hint, hint!!)


(See, I'm gonna make you click through to see all the wonderful details. I'm just mean that way!)

Isn't that a neat idea? And it's during the day, so I could conceivably drive myself!! Wheeee!!