The weekend actually started on Friday, because I decided I was going to take the day off, mentally. I would go to work, of course, and actually work - but I wasn't going to worry about anything. It was cold, so I got a chance to wear my lovely Supercashmere hat for the first time: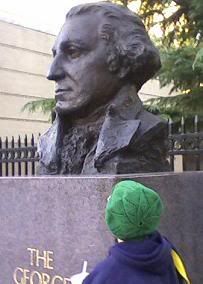 Seen here, in the wild, with George


Walking in, I discovered that, looking out one of the waterfront office windows, that the long-awaited waterfront park was open as of this morning.



More info on park!


At lunch, I wandered through the park. I found the labyrynth, made it to the center, and managed to annoy a Korean news crew (who clearly didn't realize that some of us Americans have actually made it to Korea - and both learned and remember the swear words).

Upper left; the Labyrinth from a distance.
One way in, one path, one way out.
It's for meditation; I walked the whole thing,
quietly,
thinking how nice it was.
Lower Left: red arrow indicates Korean news crew.
The two women standing on the labyrinth
chased the news crew away;
they're somehow connected to
the Official Opening of the park tomorrow,
so you'd think they'd want the news crew around.
Above, the center of the Labyrinth.
I made it!

I also sat in the sunshine at the very end of the park, and knit for a few minutes (before it got too windy):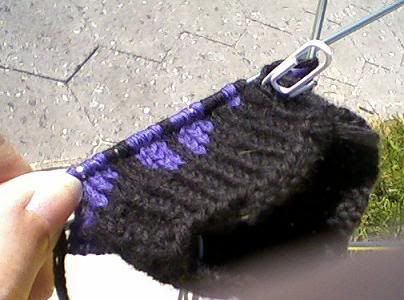 There's a great shot of the Watergate (yes, the one from the Nixon scandal!) and the Kennedy Center from this far upriver:


Red arrow:
The Watergate Hotel, with Washington Monument sticking up in the center.
Green arrow:
The Kennedy Center for the Performing Arts.


and the park is dedicated to the following idea:


TKF info here


It's a great idea. I will enjoy this space as long as I'm working at the firm, and I'm glad they were able to get the donations necessary to finish it!