So, last Tuesday (the Day of the Earthquake), I was going to hit
FibreSpace
to soothe my rattled neves with yarn. I left work at 5pm; the Metro, which was running at 15 miles an hour, got to King Street Station at 6:53. I can't move fast enough to get up the street to the store in seven minutes. So, on my way into work (late) on Wednesday, I managed to sneak in a side-trip. I found needles, yarn, and goodies.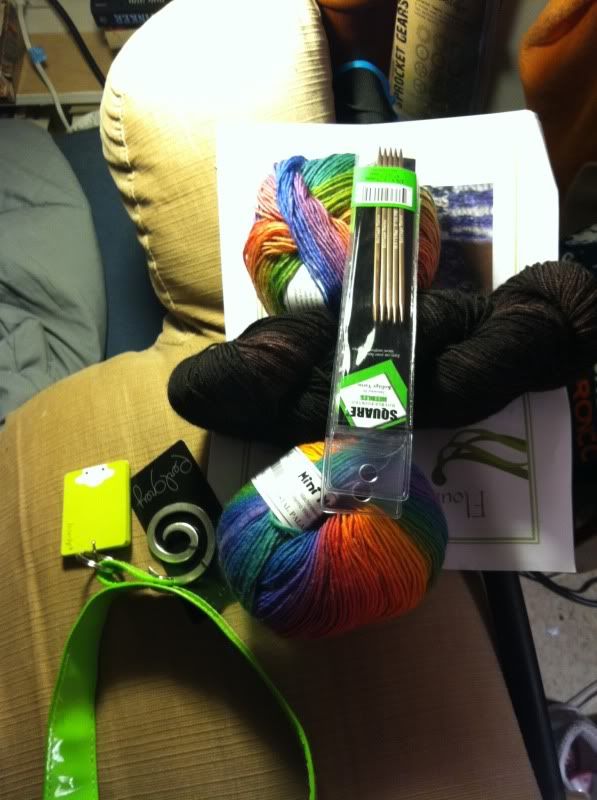 The needles are Kollage DPNs, which I would love just because they're shiny copper-colored things, but they actually work really, really well. I got a set of size 3's for starting my OWL later this week, and with those and a pair of size 5s, I'll be making a pair of Flourishing Mittens. I'll be doing them with some Mini Mochi, which I last used as the fluffy green edge of the
Serenity Baby Blanket
, and some Dragonfly Fibers Djinni Sock in the Espresso Roast colorway. I think the bright colors and contrast with the deep brown yarn will work really well. And the fibre content is *almost* the same - and it's all washable, which is key for mittens of mine that aren't mostly black!!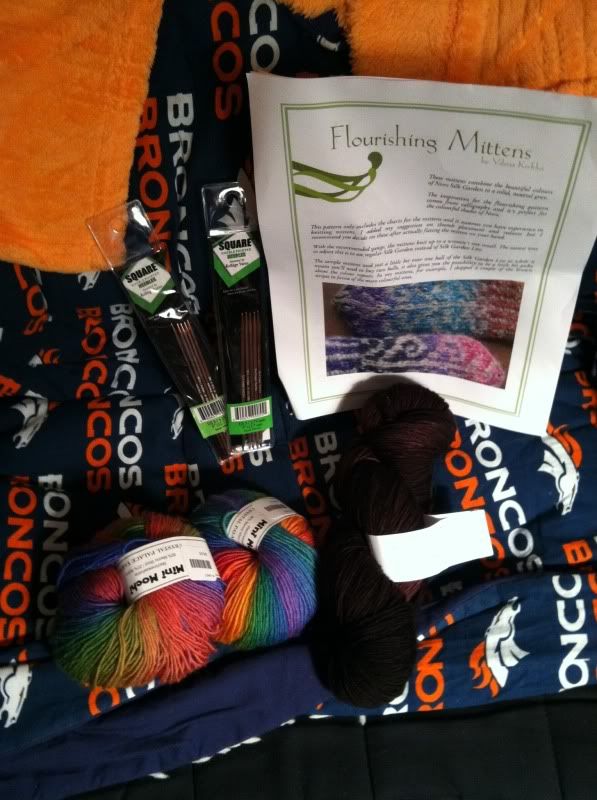 note subtle favorite NFL team plug
The goodies are another Herdy keychain (already clipped to the strap of my current totebag) and a lovely Perl Grey shawl pin. It goes delightfully with my new StellaLuna Ravenclaw shawl (see last post)!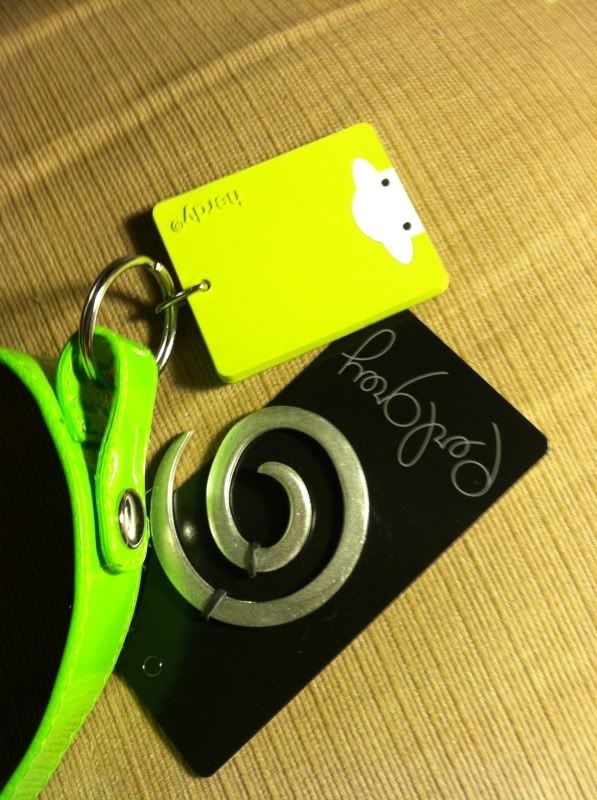 So, I'm now really, really set to start my OWL, I've got a potential OOtP project (or at least a class project), and classes start on Thursday. I'm pretty excited!!!