How to knit through a hurricane in Three Easy Steps.
1. First, the last thing you should do right before the rain starts is get some yarn. The quantity is up to you, but it should, more or less, match the amount of storm you're expecting.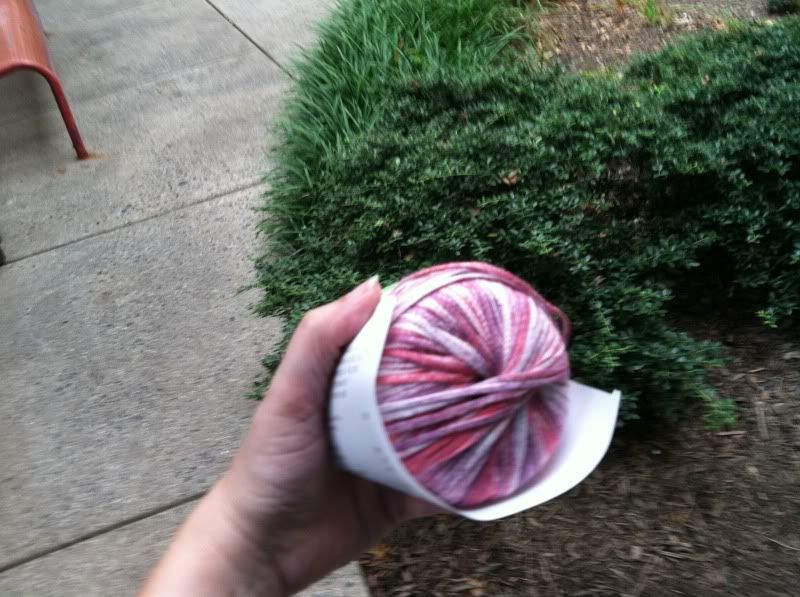 2. Then, knit it up during the storm. It helps if there's some sort of cool pattern... er...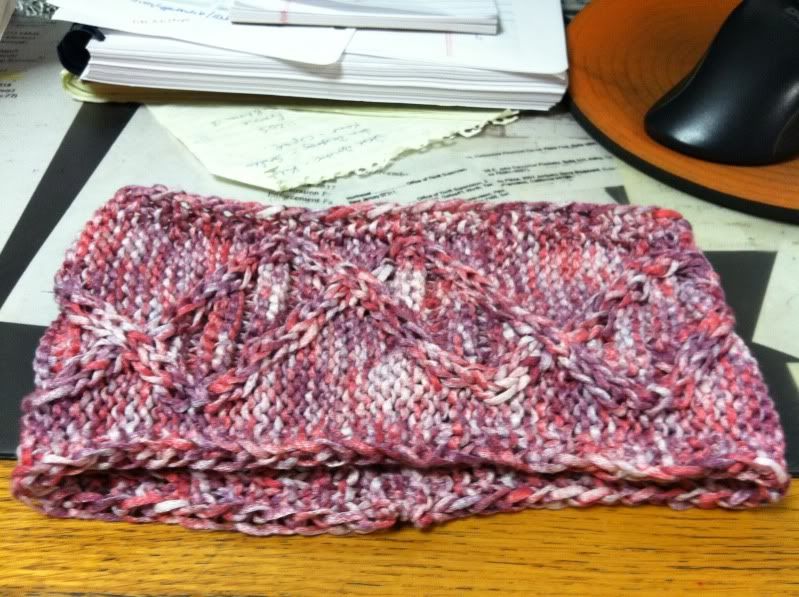 ... um, okay, some sort of cool VISIBLE pattern in it. It also helps if it is....
3. Wearable in more than one way. Here, we have a lovely neckwarmer, or ...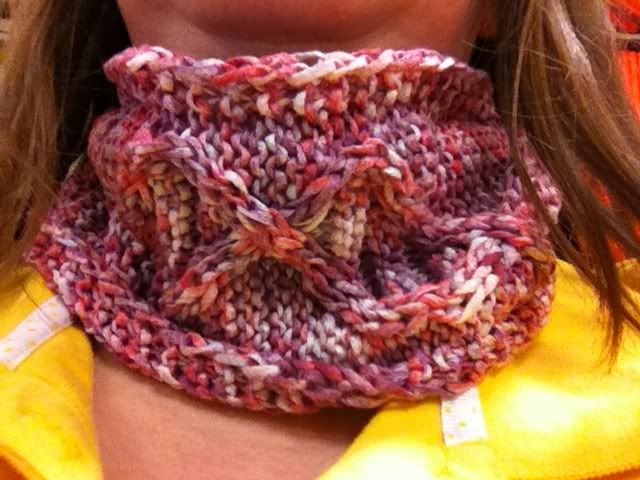 ... headscarf!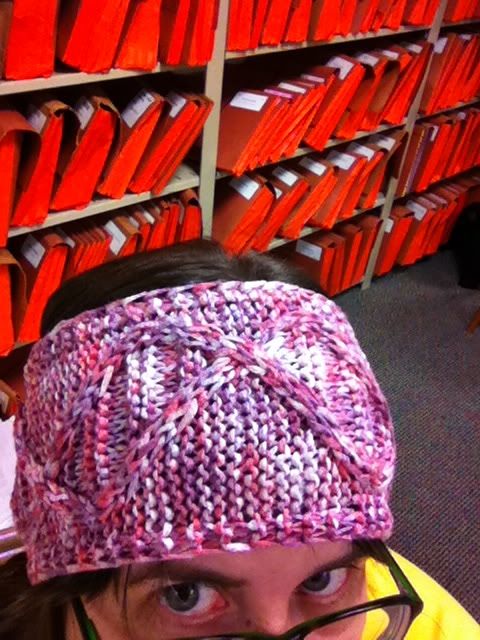 And yes, I only knitted during Irene, which (for us) wasn't very long, but I only had 93 yards of bamboo. I think I called it just about right!