So, you may have noticed a slight lack of actual my-knitting content for most of the blog last week. There's a good reason for that: I was on vacation! (Yep, I actually manage to leave my beloved workplace once or twice a year. When they let me.) It was a really super vacation, very relaxing, and given that it was in no way knitting or fiber related (in fact, it was at a lovely room in a lovely B&B outside Luray, VA, called Once Upon a Mountain - and boy, do I highly recommend it!!! There will be more Vacation Type Photos later in the week.), there was a LOT of knitting.

For example, I finished my Owls Sweater in under a week. It fits well - this "using a schematic" thing pays off, and it's very snuggly and comfy. (And in acrylic; Caron Dazzelaire to be exact. The first follow-a-pattern sweater I ever did was in Dazzelaire, and, while I totally lucked into gauge so it worked and the fairisle striping matched up, it's machine washable and still looks great. This was around ten years ago.)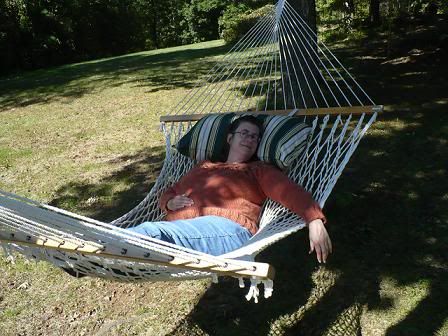 I started it on Friday, October 1st. I did 24 rows of ribbing for both the bottom "hem" of the body and each sleeve.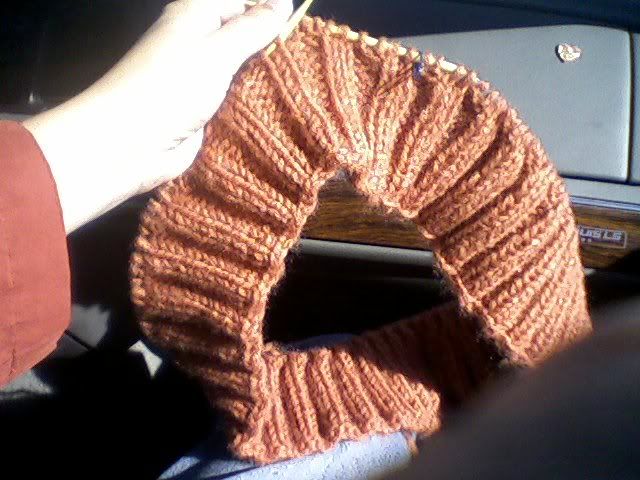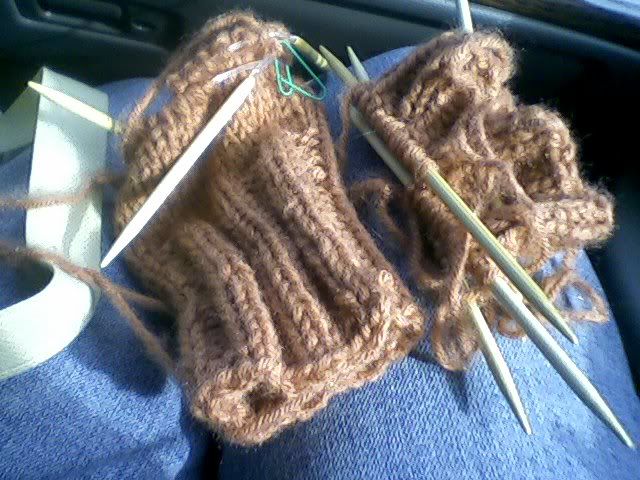 By Sunday, I'd only gotten about a third of the body done... but there was a long car ride coming up.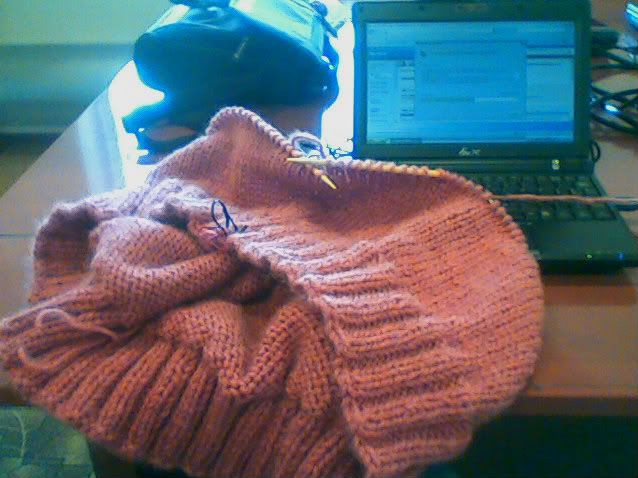 By Monday evening, though, I had one sleeve finished, more of the body (I was up to the increases)....




... and by Tuesday early, I had two sleeves and most of the body.



Then it was just a case of joining everything together, and getting the yoke knit up and all the finishing done.



This lasted just a bit longer than perhaps it should have. I stayed up waaay too late Wednesday night trying to get everything done, and finally had to quit for the evening. Which turned out to be a good thing, as I had to take out my underarm seams Thursday morning, add some gussets so I'd have circulation, and re-seam them. It was totally worth doing this, since it made sweater Very Comfy and Actually fitting. Then, for the rest of Thursday morning, I curled up in a lovely chair in the main room at the B&B, with the lovely sun-filled windows at just the right angle, and I began to sew on all the little owl-eyes.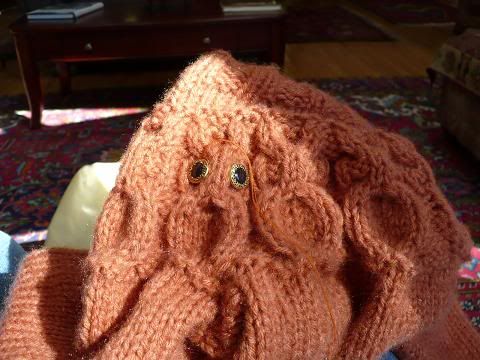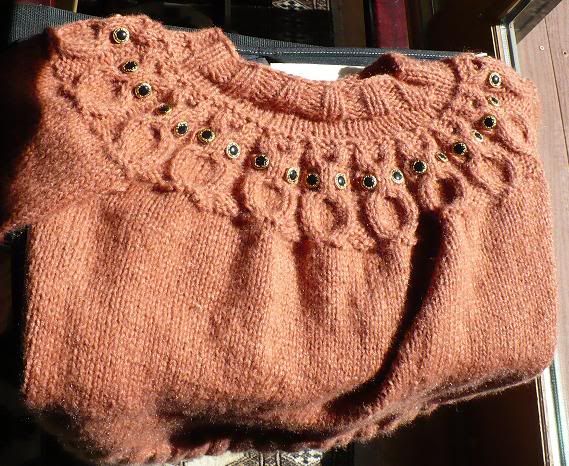 There were lots and lots and lots of owl eyes. Forty, to be exact. But I did it, and, since I'd already done all the other finishing, it was done! Then it was put-on-new-sweater and get photos time - it's now Thursday afternoon, and it took less than a week to knit this sweater.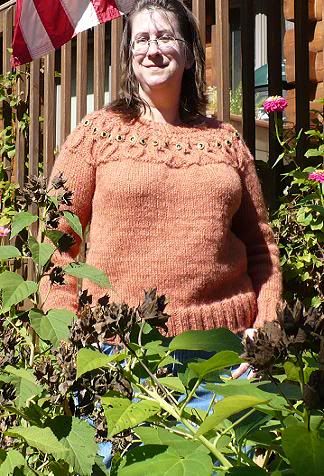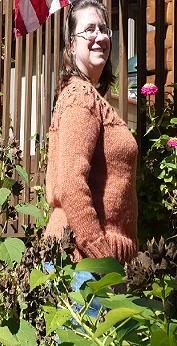 I really love it. I've wanted to knit Owls for quite a while, and I'm glad one of the class assignments for this month (specifically, Herbology) gave me enough wiggle-room to do it!