I'm working on the October classes for the Cup, and my OWL finally. Nope, no photos of those, either. Instead, here's something else entirely.

In the things-that-inexplicably-make-me-happy department, I give you a Knitted Gingerbread House that's actually big enough to walk into.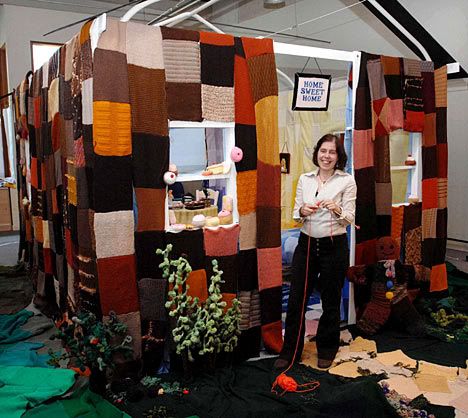 Very cool. More photos here (linky!!) if you're interested.