First - yes, C, yesterday's featured pattern is available for sale on Ravelry... this link for "Bridget Scarf" should take you to it; the designer is StitchLove on Ravelry.

Next - changing it up a bit this week, still due to illness, thus this isn't so much "Yarn on Thursday" as "I have had no time to ruffle through the internet to find things to post for Yarn on Thursday this week". So, you get to see Round Three of my latest bout of Startitis. Yeah, I know, every year, I'm all "I'm gonna get under 50 UFOs!" and it never happens because I really like starting things... and I'm not so good on the finishing them in a timely manner. (They all get done, eventually. For example, I no longer have any UFOs that I started in the 80's, and there were some on the list well into the new millenium.) Anyway, I saw this stunning headscarf and mitt set, and since I'd had a yarn accident at Nature's Yarn a few weekends ago and that lovely yarn just resurfaced, this got started when I was home sick on Monday. Anyway, this is the Dream Swatch Head Scarf, from knitandtonic.com.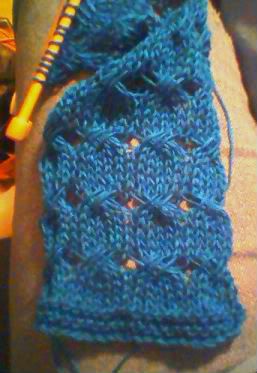 ... as of Tuesday evening...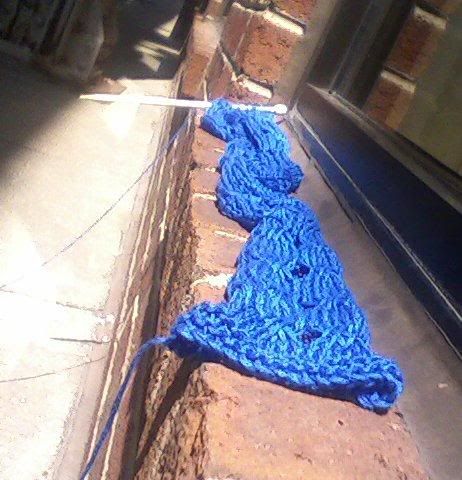 ... as of this morning (and an accurate idea of the color).


I'm doing it in this intense dark turquoise yarn, Bamboo from Southwest Trading Company. They call it "sky blue" - but it's more like "Sea at Dawn Off the Coast of Cozumel". Lovely, lovely color. And the yarn is soooo soft, it's just a joy to work with - and the drape of Bamboo is lovely for headscarves.

I've done Bamboo Head Scarves before. This one, in a slightly darker greeny-blue, is my own design, which I keep threatening to write up, and yet I never do. It's out of Be Sweet Bamboo.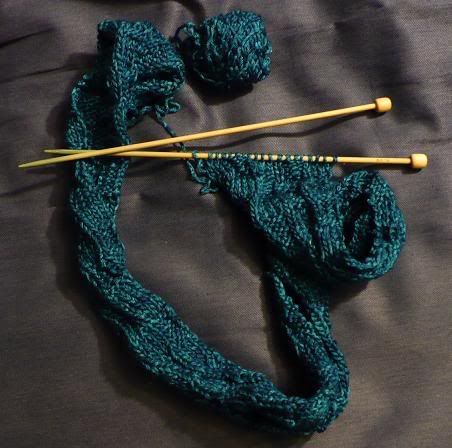 ... and I did this one from Alchemy Bamboo.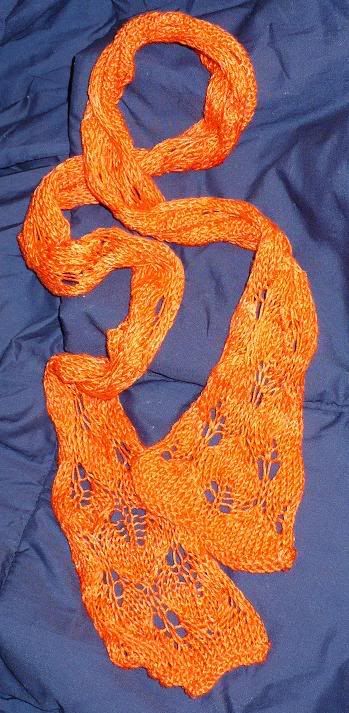 Hm. I may have done a YoT Bamboo post before... yep, I did... but I hadn't included this *new* (to me) Bamboo Yarn, so consider this a YoT update that actually contained more yarn that I thought it would!