I know today is supposed to be "other crafts" day, but I haven't done any other crafts this week, so you'll just have to deal with More Knitting Content. Or count "shopping" as a "craft", whichever. Anyway, Sunday, whilst picking up bamboo DPNs and more stainless steel blocking pins (and two size 13-14 Susan Bates steelite steel crochet hooks, just because if I see those, I buy them!) at AC Moore, my husband (who will actually enter the store with me!) commented that this looked like a nice sweater: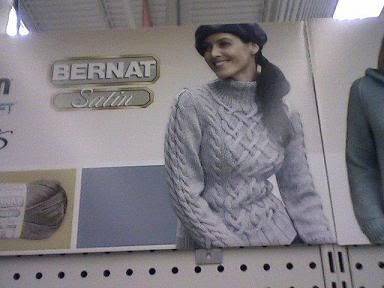 I agreed, and found the pamphlet with said sweater in it Bernat's Fall Line Up Pattern Book:



Here's a quick view of what else is in the booklet.


I have to say, I'd actually make most of these!!