So, there are some Future Projects lying about my house.
Some lovely green and silver Shepherd's Wool, left over from my
Herbology OWL
sweater and my
Quidditch Vest & Hat
.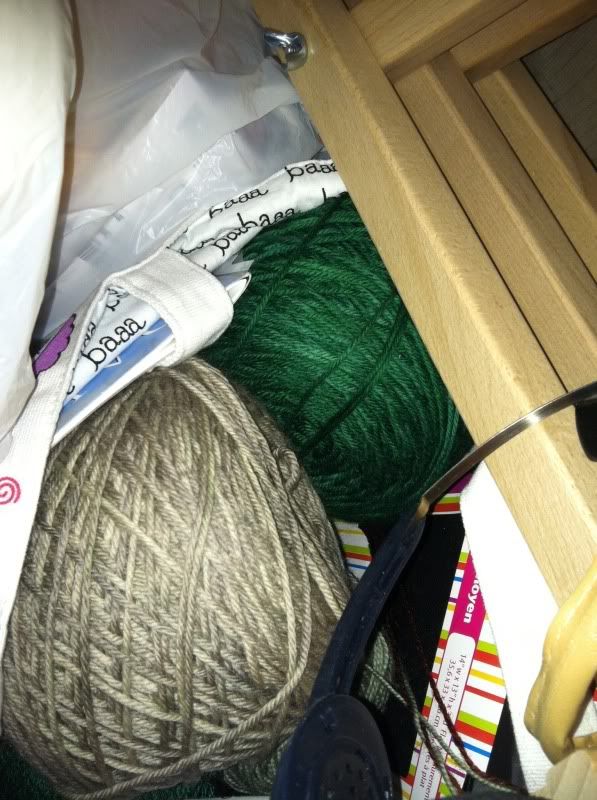 This is going to turn into a
Catkin
. I first saw this pattern on The YarnHarlot's Blog
here
and
here
. I then rumbled around Ravelry, and looked at
all the pretty finished ones
(Rav link), and knew I wanted one. And knew I wanted it in silver and green. Which, fortunately, I just happen to have. (I also discovered a Catkin set at the
flickrhivemind.net
; there's a gorgeous blue and gold version by ChaucerCat that's worth looking at!)
Orange Dragonfly Fibers yarn. Very orange, very lovely, four skeins.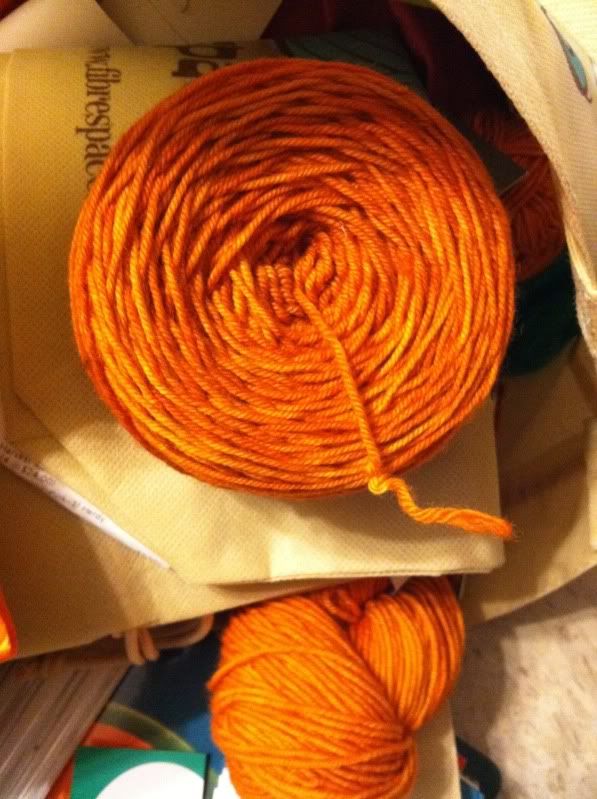 Destined to become a shortsleeved sweater/cardi of some sort - probably, combined with my Miss Babs Yowza! BROOM leftovers, probably this one:
That's a teeny image of a sweater featured in the first issue of
Knit+Wear
, which had a LOT of things I'll probably make in it, that sweater being the first. I don't even think I've lost the magazine in my house yet!