*cough hack*

Sorry, I was out sick today - actually, I went home early yesterday, too. I have learned that if I'm sick, I really need to rest; best way to keep myself resting and entertained is, of course, knitting completely strange things.

Some of you may remember my bunny nugget, Hamish. Well, for DADA class, we're supposed to make something that will protect against the Twitchy Ear Hex. Hamish pointed out that, for sheer surface area percentage, he's got way more ear to protect than I do, so, clearly, I should make him a hat. WITH FLAMES, of course.

So, I did.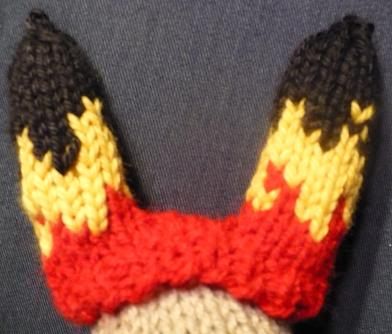 He looks quite dashing in it, and I'll be turing it in to Defense Against the Dark Arts once I'm on a computer keyboard bigger than my netbook. Hopefully, that will be tomorrow, but with all the snow... it might not be!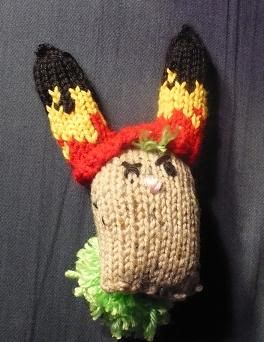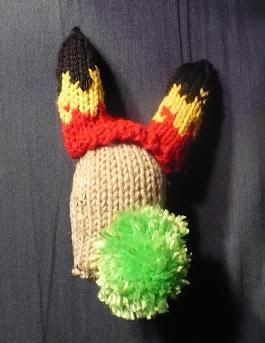 (Okay, he does look pretty good in it.)