So, it's getting close to the end of January. I've got four classes turned in, five finished, and three in progress. (Yeah, I was *going* to just do six classes... that may not pan out.)

Here's what I have left:
History of Magic - make something Unity. This is a set of coasters (really) WITH FLAMES in house colors. Red heart for the main; Vanna's Glamour for the metal. Yes, that's sparkly black for Hufflepuff!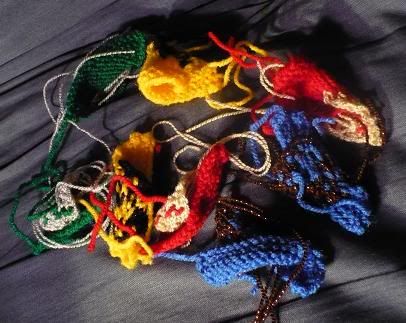 Here's 7 of the 12 block faces for Divination. It's going to be a set of UFO countdown blocks, wiht yellow numbers and red trim - since I'm not quite sure how else to work in WITH FLAMES.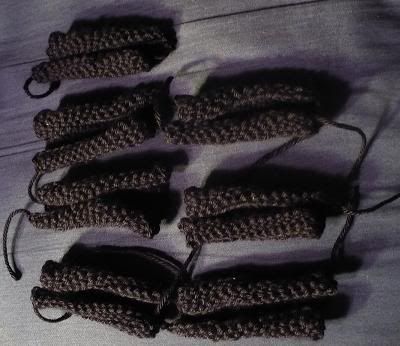 This is my Transfiguration book report, I think. I need to re-check the class requirements, but I think I can use Watership Down as my book. This, then, will be the Black Rabbit of Inle, the Lapin equivalent of Charon (or so I've always thought). Even though he's not finished yet, I've already been informed that he wants a stylish cloak WITH FLAMES. *Sigh.*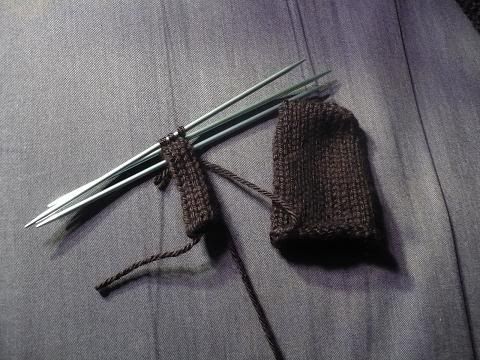 So, a few days left, we'll see which of these get turned in!