I did get some knitting done. I made a pretty red scarf for OFA, and it knitted up quickly... and then I re-read the instructions. "No Super-Bulky, please." DRAT.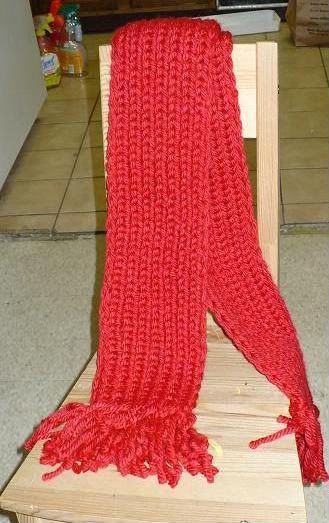 But it knitted up really fast, so I kept going...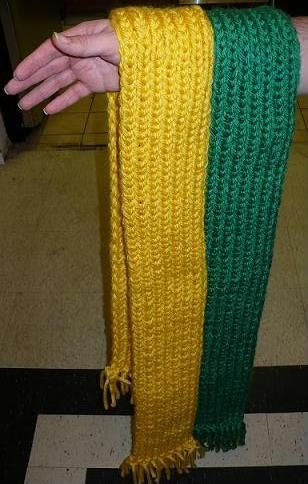 And now I have Christmas gifts for the two ladies in my carpool (the red and the green) and my friend at work who crochets (the yellow). I'm making one for myself, of course, in green... and orange!