Well, a new year is about to begin, and this time, in addition to my NEW usual resolution of getting under "x" UFOs (this year, for the first time, it's "under 40" instead of "under 50" or "60" or.... or some really high number), I'm also going to have a resolution to finish all the things that I started in 2009 and haven't finished yet. These, in no particular order, are:

Clapotis, which will be my carry-around project until it's finished, which, thankfully, is less than a ball of yarn away. Still probably over 300 yards of yarn away, but at least it's not "over 1200" any more!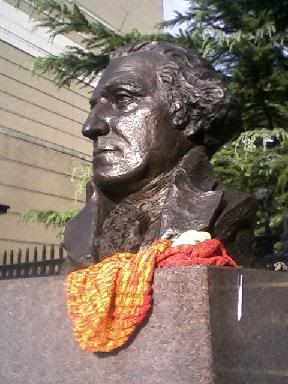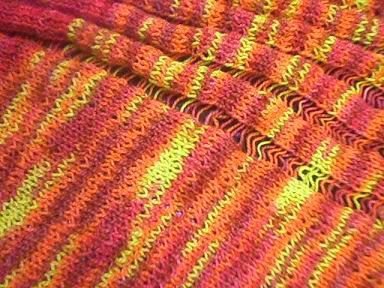 My TKGA Masters Handknitting Level I first submission...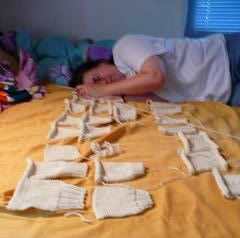 Knitting swatches is draining...!


... including the Dreaded Hat.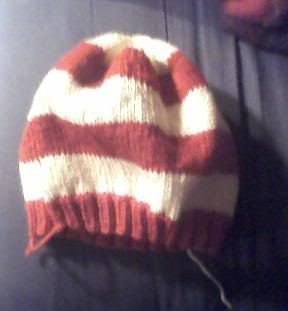 This hat is done, but not well enough!


My Dragon Illusion blanket, which will be spectacular when finished. This will be my Ravelympics 2010 project - I'll only be entering WIP Wresting, and this will be the creature I'll be fighting with for over a solid week in February. Rawr, I fights the dragonz!!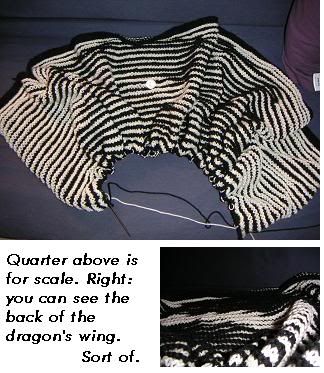 And, most importantly, the Williamsburg Chase Sampler I'm stitching for my mother. She stitched it when I was little, and it got lost in one of the Army moves we made; I've had an eye out for one ever since. Found it, and started it, in 2009, and while I'd like it done for her birthday (she's a Capricorn), that would require no sleep and skipping work for the forseeable future to get it done in time. Hoping for Mother's Day, instead!



There's so little done on mine it's not worth a photo!


So, are there any knitting/stitching/quilting/crochet/etc. projects that you're absolutely, positively finishing in 2010?