I'm bummed. The Sisterhood of the Maribou Garter (sort of a Red Hat Society for the under-50 crowd) has planned a trip to a tea room... on the only day in November I can't go. Drat. I had a lovely hat to wear and everything.

On the other hand, the portable knitting gallops apace: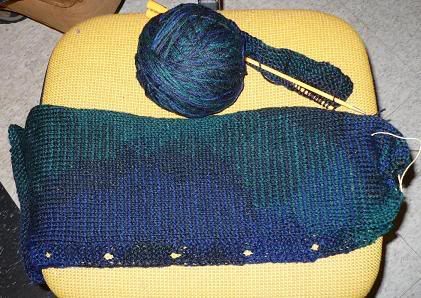 Lest you think this is a fairly subdued color choice for me, please note both the LIGHT-UP bright orange needles and the lovely bag I'm carrying it all around in (I love TJ Maxx - I love that the Sweet Life group meets right near the TJ Maxx).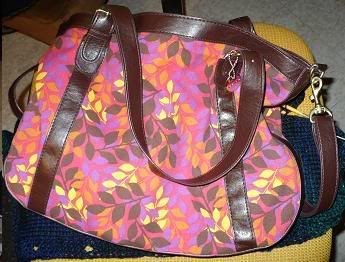 I'm also a bit bummed because I've already lost the crochet bag I made. I really wanted to show Ruth if we both made it to Sweet Life tonight. It's not as good as hers, but it at least held things and had workable handles.

I'm thinking I'm just going to be a bit "off" this week. Oh, and I'm already 5k+ words behind schedule in NaNoWriMo, too.

Meh. I just might knit at my desk today, so there!