Today, I've got a finish for you! This is Shui Kuen Kozinski's "Forget-Me-Not" lace shawl (from Elann.com), done in a mystery soft mohair for most of it, and about six inches in Kid Seta that mostly matched. I started this shawl in 2008, according to The List - July 29, 2008, according to Ravelry. (I love Ravelry!!) Finished it on the 24th of last month, and pulled out the pins Wednesday evening, with photos taken early this morning. (Photography Hint: lace with a flash just before sunrise against black clothing looks pretty danged good.)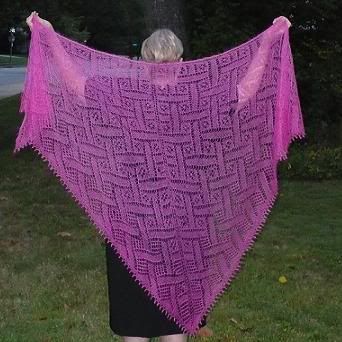 Model chosen because she was wearing black,
which makes everything show up well!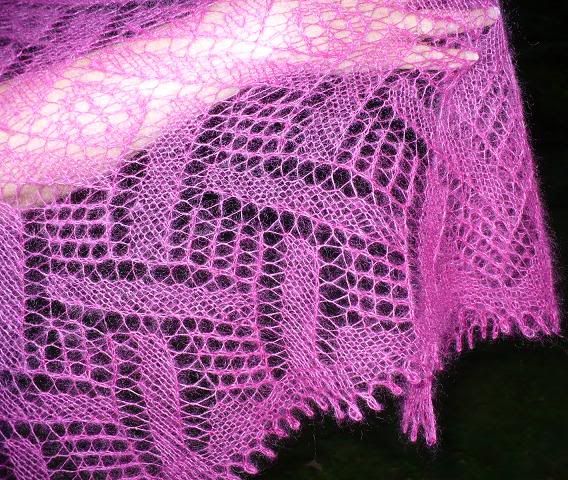 Of course, blocking it took forever - and, since it was 6' along the edge, the garage again. I ran out of ball-head pins, and wound up using lace pins for over half of it. Tiny, sharp little lace pins. Which didn't much like the mohair, but I made it work.


halfway there...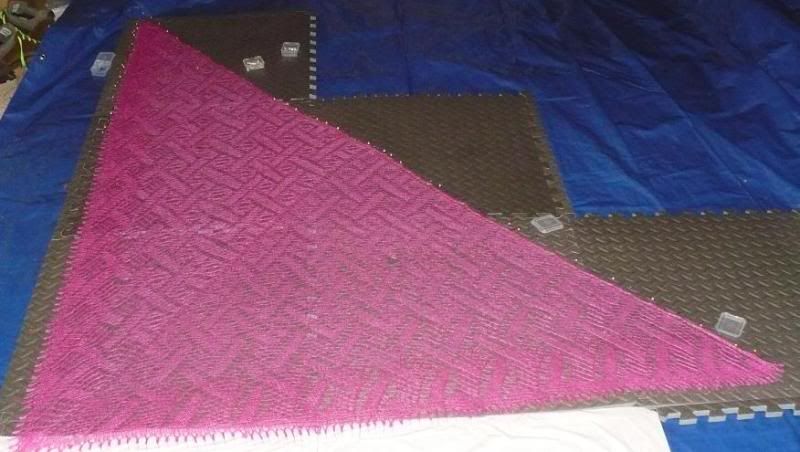 Of course, I spotted a space where there was a hole that needed repair - this stuff was incredibly fiddly to work with! Luckily, it repaired just fine. *Phew!*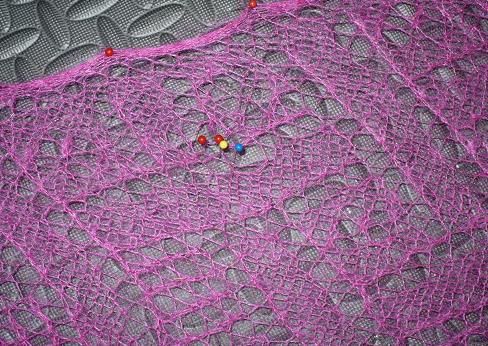 And, since I was working on this for a bit, if you click through on this picture, there's some pretty pink wallpaper for you, if you like pretty pink lace wallpaper.



Since I finished the knitting *before* classes started, this actually brought my UFO number down to 45 for a brief, shining moment. Woohoooo!!