I'm not actually here today, this is really yesterday, even though now it's Friday as you read this. I have a Pain in my side that's causing enough problems that it's time to go to the doctors' office and get poked at (and, hopefully, diagnosed properly and repaired).

I have a couple of finishes I want to share, but I don't have the photos, so we'll do that next week.

Until then, enjoy this amazingly-lovey-SO-going-in-my-Ravelry-queue Snowflake Stole from Fiddlesticks...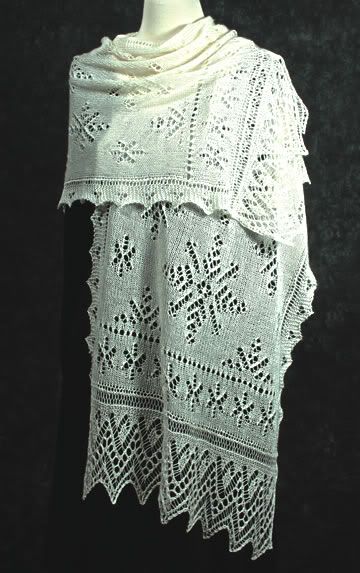 Have a great weekend, everyone!