OMG, SQUEEE!!!

Secret of the Stole III is open to join!!!!! EEEEEEEEEEE!!! I'm so glad something told me "Hey, go check DK's site to see if there's another knitalong yet..."

Remember, kids, always listen to the Voices, they lead to knitting....!

Mind you, I haven't *quite* finishes Sots-1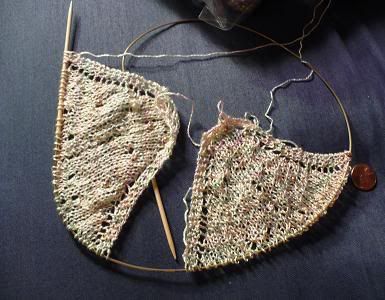 Take II; I got a huge hole in Take I


...or Sots-2...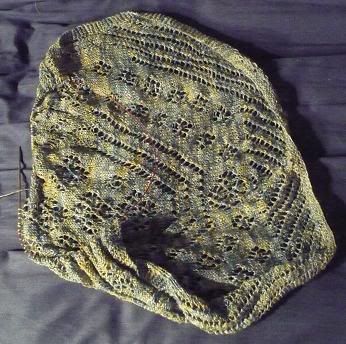 Actually over halfway done on this one


... but I'll start SotS-3 anyway. Now I just have to wander through my stash, and see what I've got that would work. (Or, darn it, go to the Yarn Store this weekend and find something...)