Third day of Exploding SNAP, and I've got some progress. I managed to locate most of the projects involved, and got one item checked off the list, item #3, "Locate and frog Secret of the Stole #1 (attempt #2)."



Before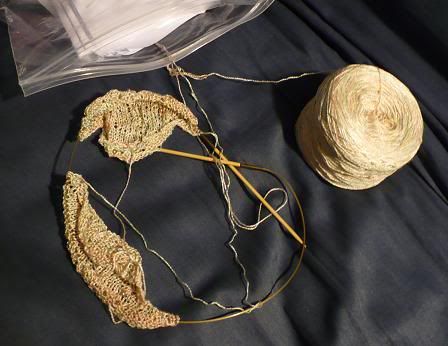 After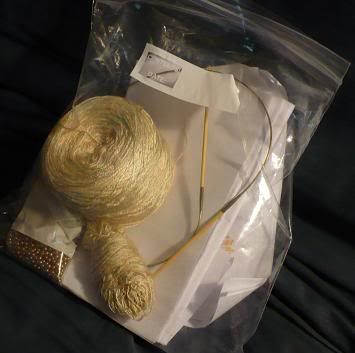 I really, REALLY love the finished design of this stole. I also really love the yarn - but after trying (and failing) to knit this stole with this yarn, I realize it's not going to work. So, after waiting over TWO YEARS to decide one way or the other, it's finally frogged!! I used a slightly heavier weight for Secret of the Stole #2, and it was amazing - so I may have to hit up Sanguine Gryphon for some more Gaia Lace... and then decide what I *am* going knit with my lovely Pistachio Claudia's Hand Painted Silk Lace.

Here's Item #4, my Forget-Me-Not shawl. Here it is at the starting point, and I ran a lifeline on this row so I'd know where I started: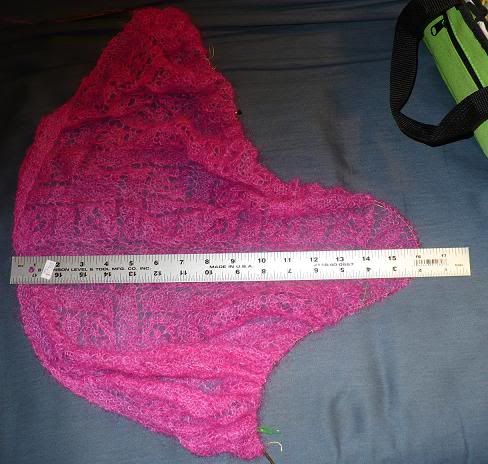 This is Item #7, the Dragon Illusion Blanket. I have a lot further to go on this thing than I thought - I'd've sworn I was almost to the end of the first page of pattern (yes, it's original; yes, I'm insane), and yet I'm not. Sigh.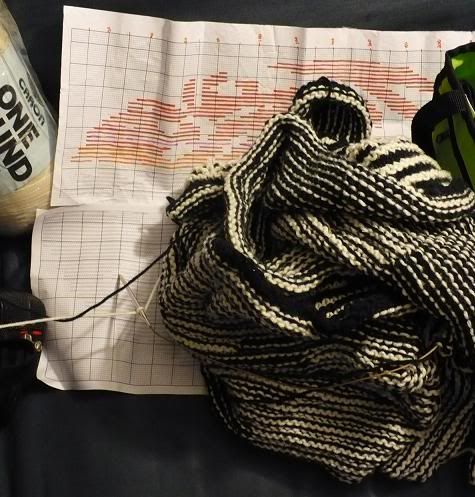 I still haven't located Item #2, my peacock-blue beaded super-fine mohair scarf, but as projects go, it's the tiniest ever, and it's probably hidden in the pocket of a bag somewhere. I may or may not find it before the end of the month, but I'm going to try!