To continue on from yesterday, after we ran a gazillion errands last night (including FINALLY mailing in my TKGA homework!!), I was able to come home and finish stitching up my little Lizzie*Kate kit. Here it is about 3/4 done:



... and here it is finished. Yay!



As an extra added bonus yesterday, there was also a package waiting for me at the house, from Nestucca Bay. My Midnight Sun Tam and Pacific Northwest Shawl kits are here!!


Kits!!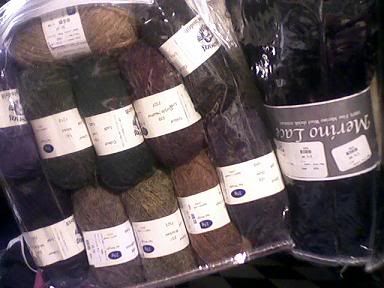 Yarn for kits! It's so pretty!


I'm going to be good and finish the Serenity Stroller Snuggie and Clapotis before I start the shawl, and at least two other UFOS (from the list, not new ones) before I start the Tam. That should be pretty good encouragement, because I REALLY want to start the Tam!!