I *did* get my Fairy Tale Sock Club #2 Third Sock Kit in the mail on Thursday night. (I now have a Peacock of my Own. That's all I'm sayin'.) Rather than dive right into it, though, I decided that I'd finish my Second Sock Kit first. Since I was home sick most of Friday, by Friday evening, I was up to here: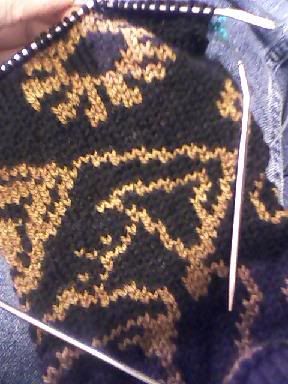 and by Saturday afternoon, they were done!

I'm warning you RIGHT NOW that this is lots of photos of these things, because I love them so...!


Top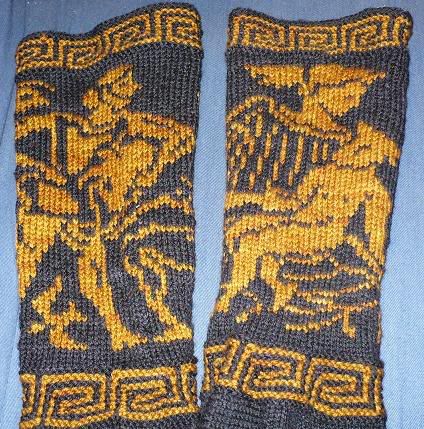 Top
Side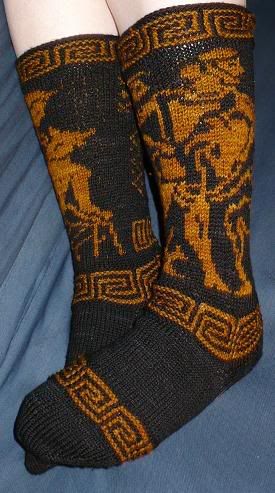 to Side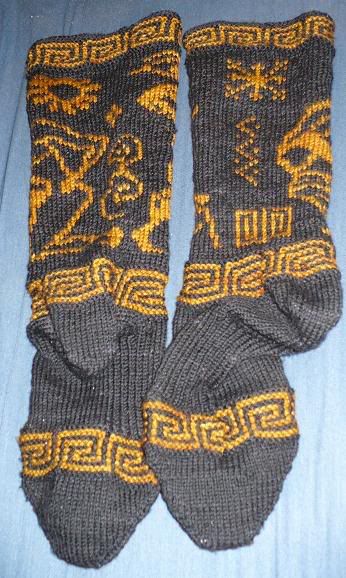 ... and Back!


Now, I love, love, LOVE this pattern. And, since I have freakishly small feet *and* knit loosely, I had a lot of yarn left over. So, my sleep pattern being completely mucked up, I stayed up until 2:30 Sunday morning knitting this: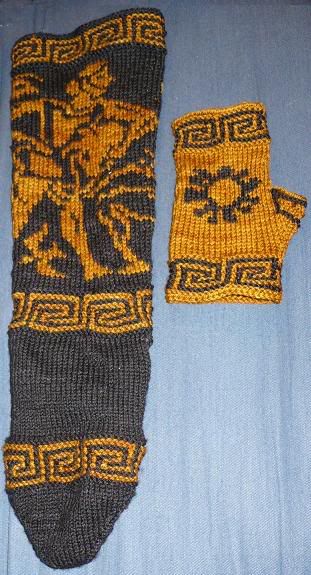 Sunday, I got roughly halfway on the second one, but by the end of Monday (well, by the end of Leno), they were done.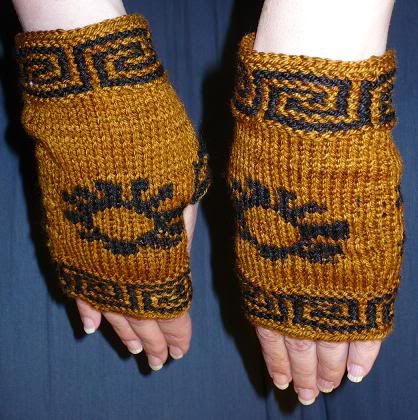 backs

palms


The So, socks *and* mitts for the price of one little kit - pretty darned cool!!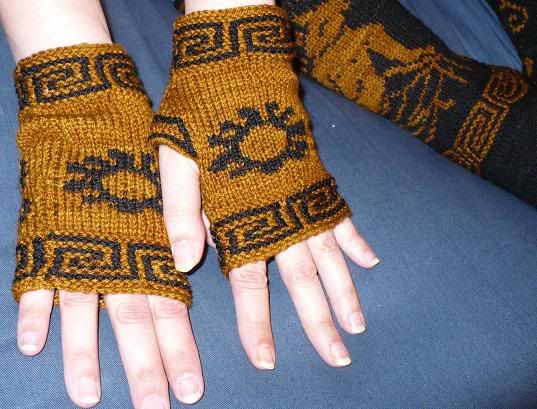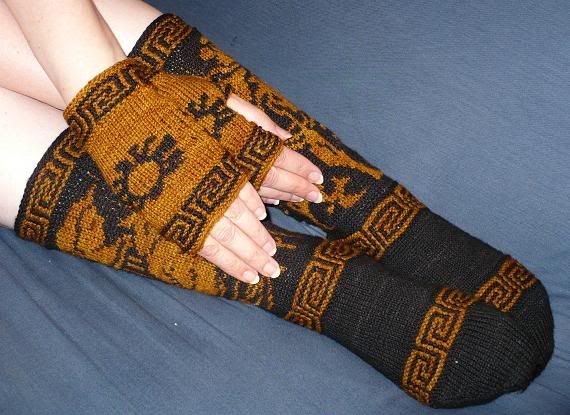 Okay, now I'm just showing off.


This is far and away my favorite of the Fairy Tale Sock Club patterns thus far, but you could probably tell that...!