Well, nothing happened over the weekend on my TKGA homework, as I forgot to bring my questions and label printouts home. Not much (maybe six rows?) happened on the Autumn Serenity Stroller Snuggie, since I was afeared The Eventual Recipient might see it at one of the various events I attended. Instead, heaping gobs happened on my Fairy Tale Sock Club #1 Second Socks, "The Fisherman and his Wife". I'm to the toe on the right sock, and about a pattern repeat and a half away from the toe on the left sock. (This has become my key to Finishing Two Socks and Thus Avoiding Second Sock Syndrome: do, say, the ribbing on sock A, then on sock B. Then do the leg on sock B, then the leg on sock A. Yes, I own a frightening number of size 1 and size 0 steel DPNs.)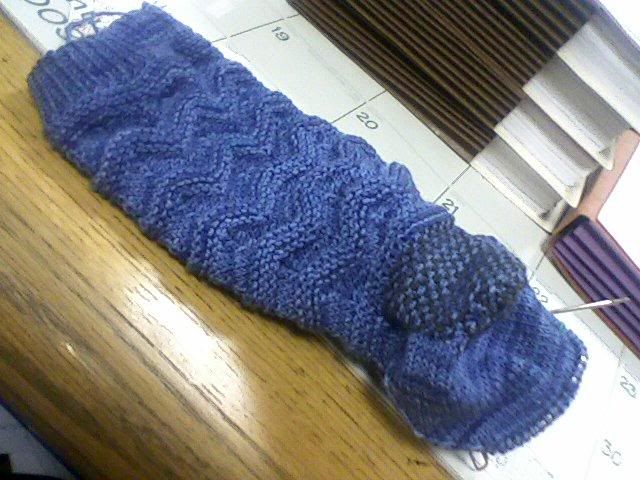 I also discovered that setting the camera in my tiny-phone to "night shot" actually results in Actual Colors coming through under florescent lights. The pretty blue of the yarn looks Just Right on my monitor (can't vouch for yours, though). I also also discovered that the little zipper bags my bags-for-delicate-laundry come in work wonderfully as sock project bags. See?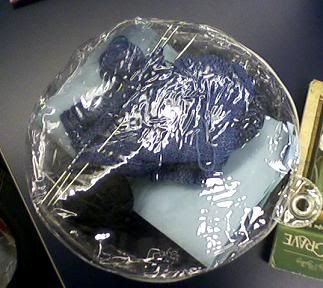 Anyway, I hope to get to at least one toe tonight. Yay!