This is my offical chart of Planning for Classes for this (and last... and next, I suppose) month. Part of the SS1stClass is making sure to take every class offered during the term at least once. Assuming I finish everything I want to THIS month, I can take any six classes next month with no worries I missed one.

So far, I've finished Gerald the Groundhog, the TARDIS dishcloth, the Tiny Redskins Sweater: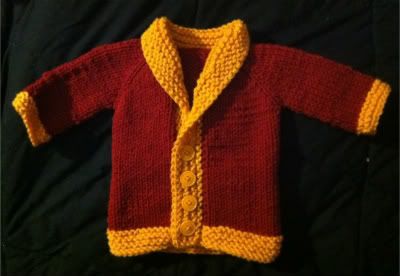 Started the Slytherin Scarf, the Hooty Hat, and the Illusion Mittens.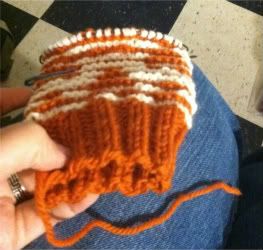 Not sure it's working... sigh.
I've got my One Fish, Two Fish ready to turn in next Tuesday, I'm doing OK on my OWL and my Order Mission. The Bunny Nugget Army is growing apace. I should have the finishing done on the TKGA Hat done soon, too.
I was originally going to let the big crazy take the form of the Illusion Things: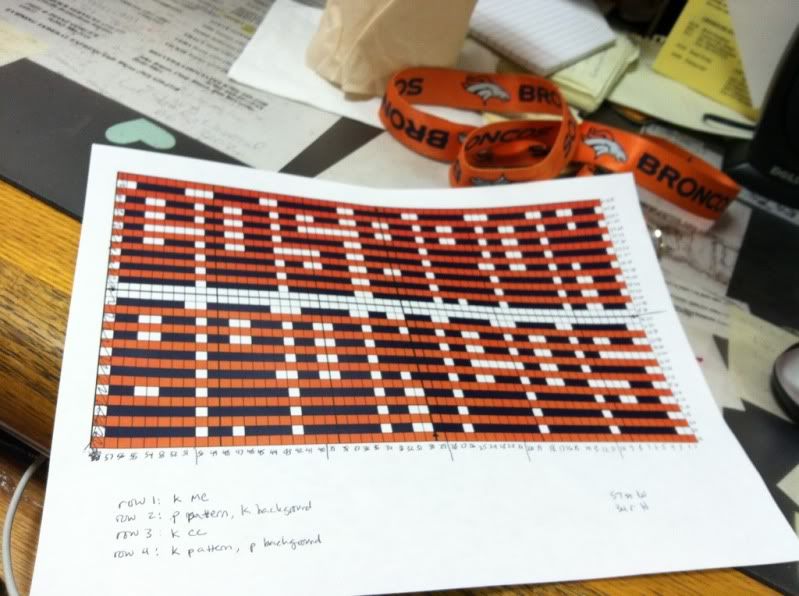 Yeah, that's for elbow-length illusion gloves done in laceweight yarn on size 0 needles. I managed to talk myself out of that, and go with worsted-weight wool on size 5s - should be finished this month. I really need to stop listening to the crazy knitting voices...!
Since it's Friday, have a bunny!!
More pics of the Mitts That Don't Quite Work
| | |
| --- | --- |
| > | |