It wasn't just panicking about the TKGA hat this weekend, no siree! I almost comletely finished a Little Redskins Sweater for Stitchlove's grandson; she's a killer-good crocheter of tiny things, so I decided to stick to knitting for that. (I'm doomed once I teach her to knit!). I've done all the finishing but putting on the buttons, which I hope I'll get to tonight.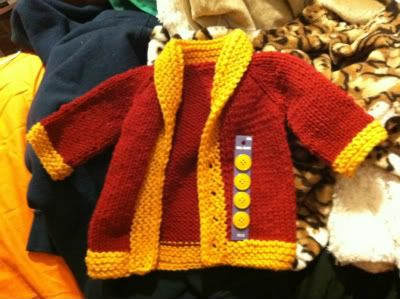 Got about halfway on the Hooty Hat. Oh my Bob, the cluster-crochets take up a LOT of yarn. My yardage on this one project is going to be INSANE. It's also going to be very, very cute. And I'm calling mine a Gryphon hat, and I'm going to change the eyes a bit so they look like the cartoon Gryphonkits I draw. Hopefully, this will get finished during the week as well.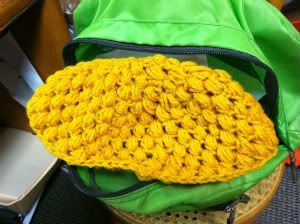 I started my Hearts' Illusion Mittens. This is the leftover yarn from my TKGA hat, since I decided doing the Broncos mitts on size 0 DPNs will look amazing and totally qualify as a BROOM just based on the number of stitches plus the fact they're going to be to-the-elbow mitts out of laceweight yarn. I mean, they'll be amazing, but no way in HECK will they be happening in three weeks! I used
Hello Yarn's Generic Norwegian Mitten Blank
to chart out the illusions, remembering to actually have four rows per thing. Can't see anything yet, since I don't even have one "heart" (16 rows) done, but soon!!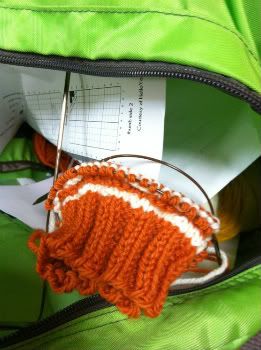 Now I need to get back to my OWL and Order Mission!