A bit of geekery today. There's a really cool TARDIS dishcloth pattern out there. Specifically, it's
here
, if you're interested. Anyway, our HoH made one last month, and I saw it, and I squealed. So, I made one.
My deviation from the pattern is doing a garter-stitch edging, because I'm used to doing that on my dishcloths. I just couldn't believe I had a nice blue bit of cotton yarn left over from (gosh... flag dishcloths, cup cozies, fish...) to make it! For class, it just had to be made from leftovers from previous projects - the yarn was orignally obtained to make this, which evidently never got on either Ravelry OR my blog, which I just don't understand (must've done it when I was between cameraphones, maybe?)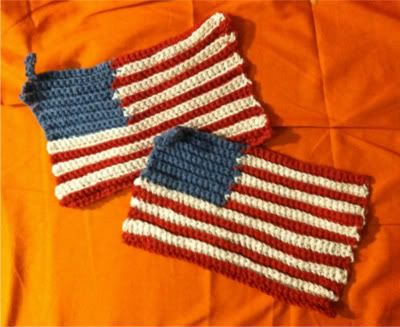 and was also used for this last month:
So that should count, right?