The House is doing another mass turn-in in detention. The theme is "fish" (insert your favorite Carp joke here). Not sea creatures, else I would have made an awesome little orca, but fish. So, I found directions in either Japanese or Chinese (I think it was the latter; I haven't been able to easily distinguish between the two for a decade or so now) for little crochet fish.
I did a gray one, then I did an ecru one. Then I found some leftover blue cotton, and then some red cotton (go figure, given I just did a cup cozy out of ecru, blue and red)...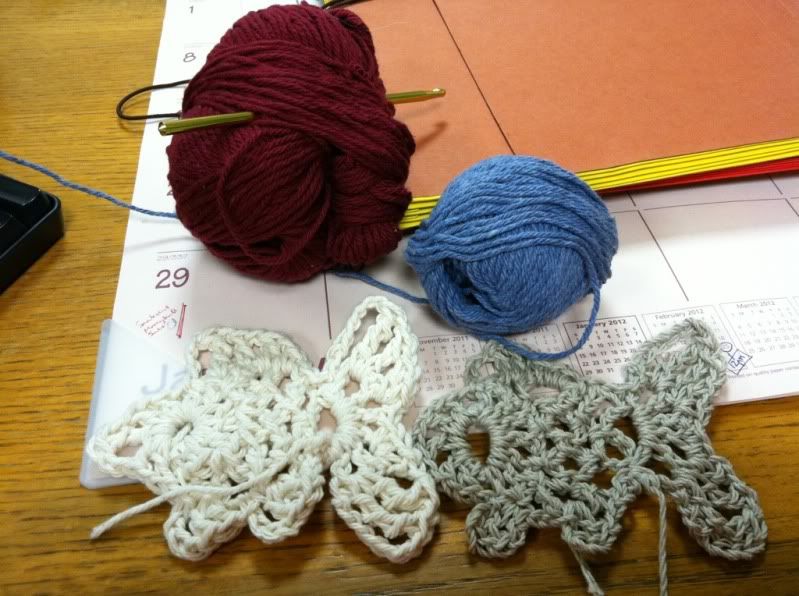 ... and then it became glaringly obvious what the title of this project really HAD to be. Yep, you guessed it:
| | |
| --- | --- |
| One Fish | Two Fish |
| Red Fish | Blue Fish |
Really, I had to.