Some knitting in between all the writing. (And don't forget there's the Third Task for the Tri-Wizard Tournament, and the Yule Ball. Plus the Headmistress' Challenge. Plus finishing my BROOM and my OWL. No, I don't actually plan to sleep this month.) First up, the aforementioned Headmistress' Challenge: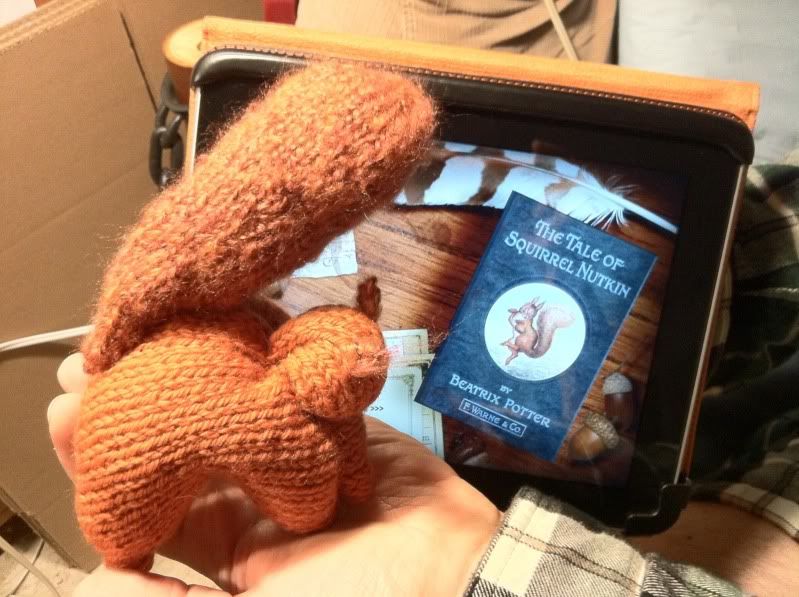 It's Squirrel Nutkin! The challenge was turned over to the Head Librarian, so we're supposed to craft something inspired by a children's book. My choice was both immediate and obvious. One, I am the Goddes of Squirrels and Static Electricity, and I haven't ever actually knitted a squirrel. Two, it was one of my favorite books when I was little.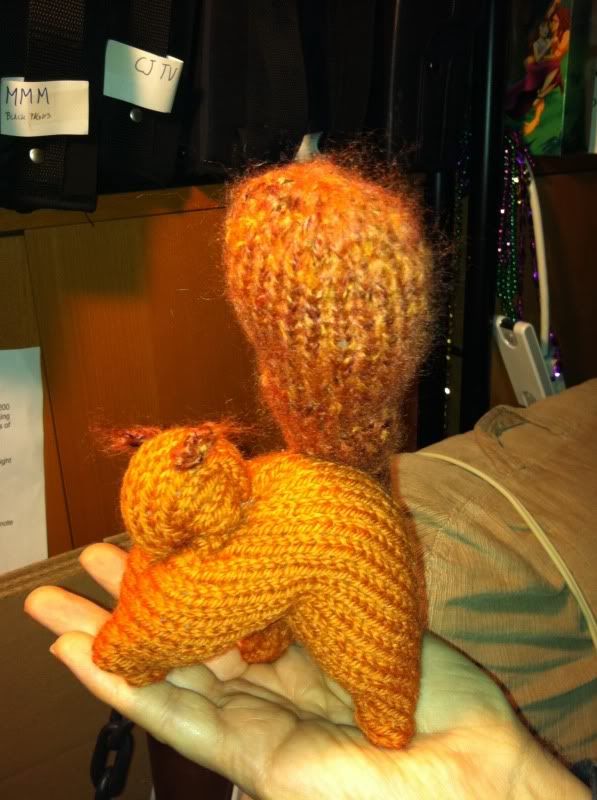 The body is based on Jackie Erickson-Schweitzer's
Knitted Bunny
, which is one of my go-to patterns for... well, any time I think I can make a bunny! Or, now, a Squirrel.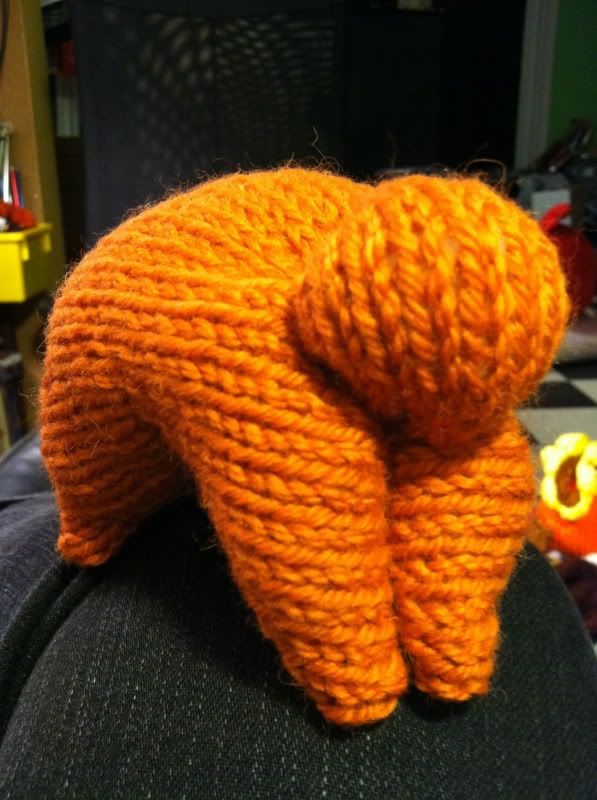 I think he came out just *adorable*. And, of course, my mom has already run off with him. (She's a school system librarian; it seemed like a good fit!).