Sunday, I gave myself a Free Knitting Day, and came close to finishing my Hello Kitty Illusion Scarf. (There are going to be pictures in this post, and lots of 'em.) Here are the two sides, so you can see that each square will have a mirror-image reverse-negative on its back, as if I somehow managed to combine illusion knitting and double-knitting. Which, I admit, I'm hoping to fool at least one person into thinking I did (unlikely, but hey, it would be cool...).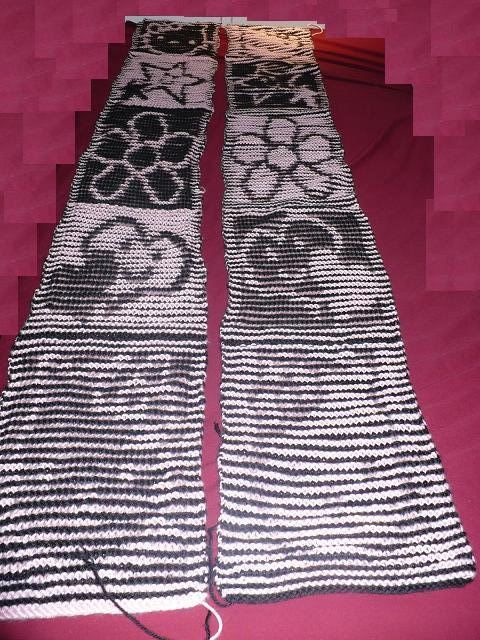 And lots of little close-ups (you were warned there'd be photos)...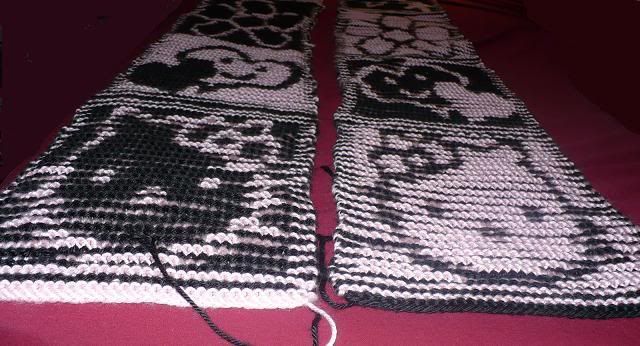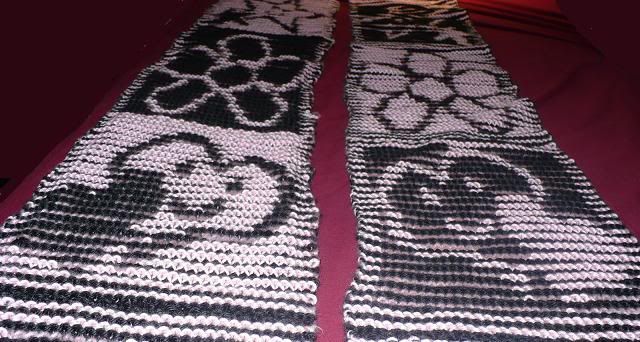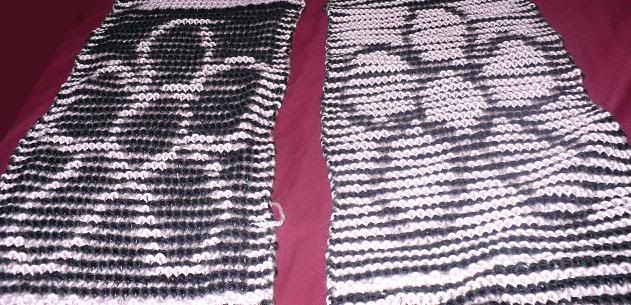 Here's a movie of it, just because. I really, really like the way it's turning out...




And then, seaming the sides. I decided to crochet (using pink) the sides together from the inside first.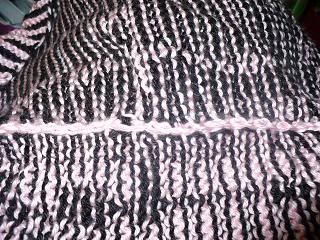 I have one of those seams done, and about half of its corresponding outside seam. Yes, I really, REALLY want the two sides to stay (mostly) flat and lined up - thus, seaming nigh-unto-death.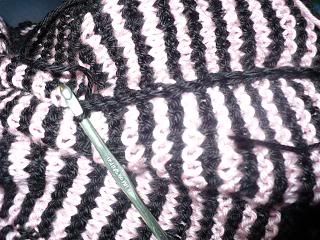 I'm hoping to finish it up tonight - or at least this week. Yay! That'll be something Off The List (and, incidentally, the thing I'm turning in for this term's Headmistress' Challenge)!!