Jared Flood has a lovely new hat, the
Seasons Hat
, available in the new
Spring Thaw
collection. I'm pretty sure someone at
Fibre Space
mentioned that it was in stock. Will be buying the book... and probably some Loft (if there's any left!) to make the hat.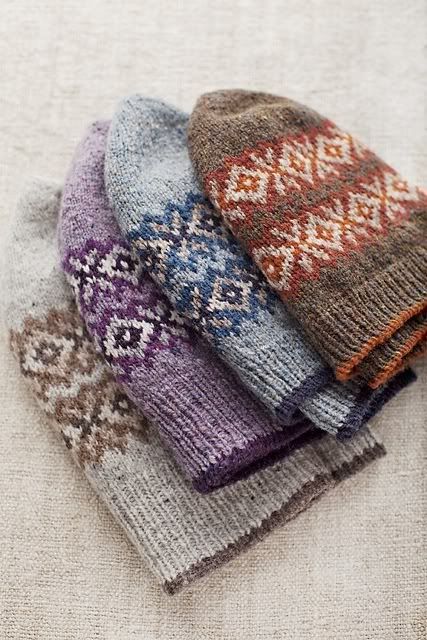 (SO not my photo. This is Jared Flood's photo of his amazingly lovely hats.)
In less-famous crafter news, the crafters now have closet space at work.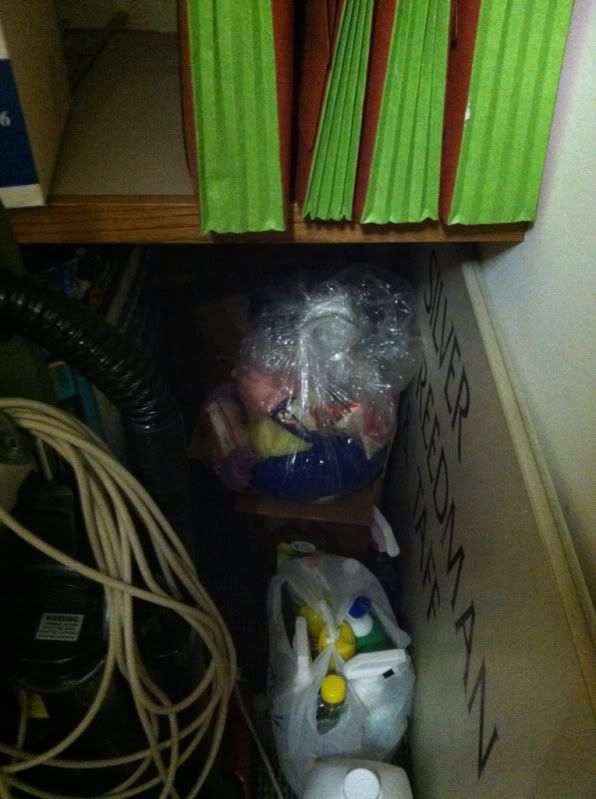 Yep, that's right, my workplace has an Emergency Yarn Stash. Seriously. There are enough knitters/crocheters that any spare yarn will eventually find its way into a project for someone!!