For Charms, we had the option of making something about/for/to do with Fleur Delacour/Weasley - so I picked a Coeurs et Fleurs hat. Since I didn't really pay much attention to gauge, and the yarn was both smaller and fluffier than called for, and I'm pretty sure I just used whatever needles were on hand, what I actually have is a lovely Coeurs et Fleurs Snood. But as a snood, it's one of the prettiest I have!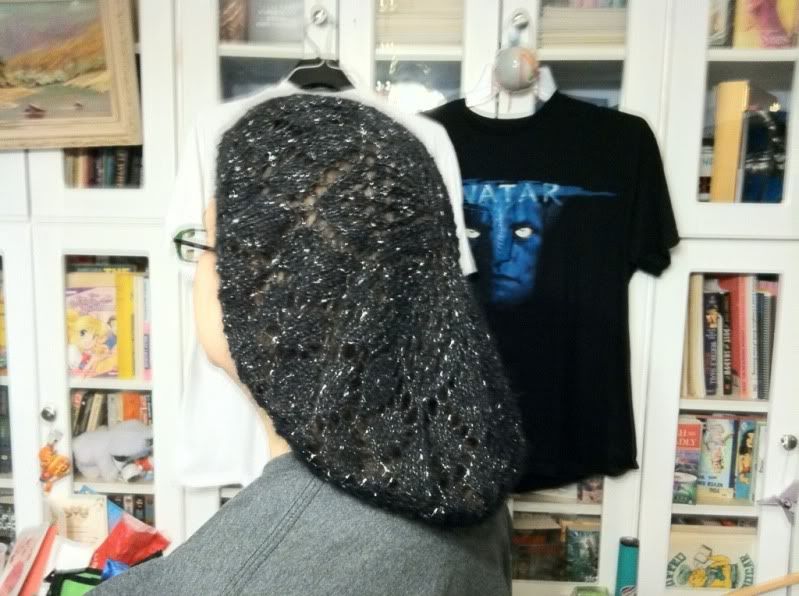 Got a ball of this stuff ages ago, and I'm sure I was going to do SOMETHING with it, but now it's going to be a Coeurs et Fleurs hat: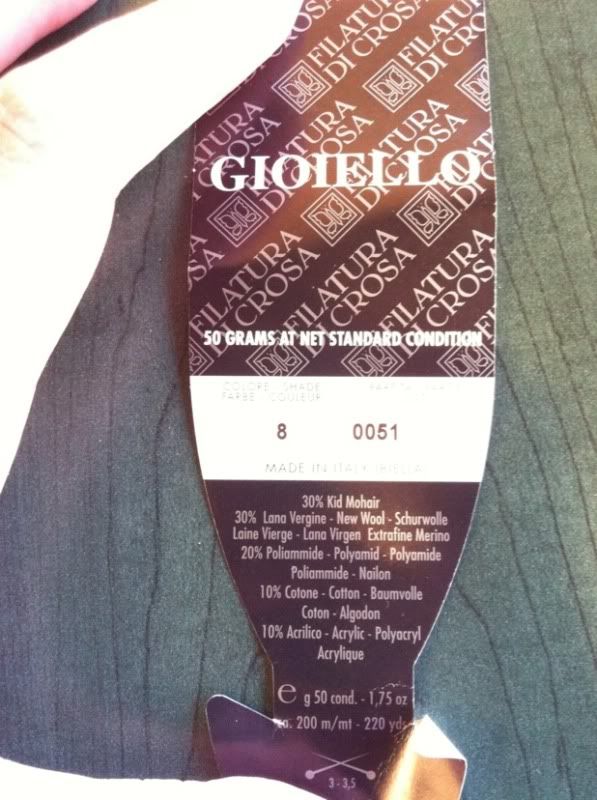 See? Here it is! This is a lovely, quick pattern, and perfect for about 50g of this yarn. I wanted something in dark lace that wouldn't drive me completely nuts to test-drive for a later project (you'll see). Success was had! Here it is, blocking on a 14" pizza tray, since a 10" plate just wasn't cutting it: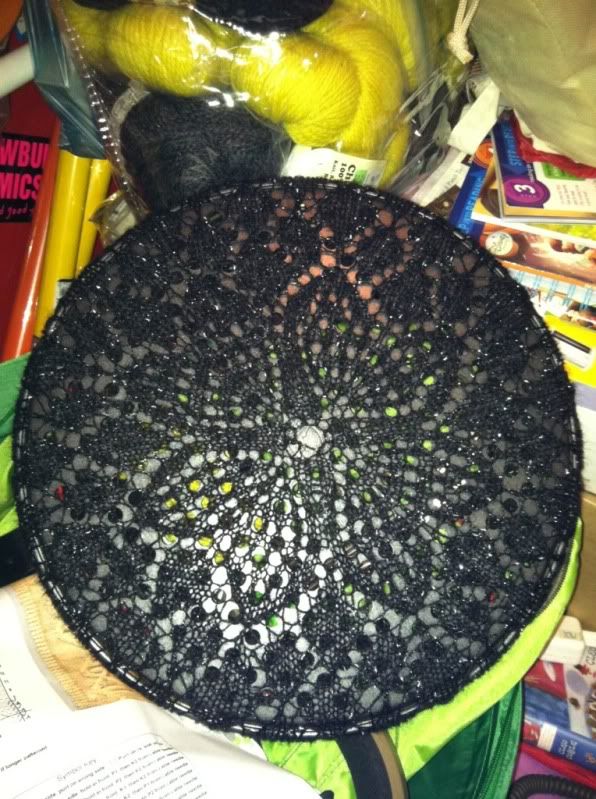 So, that's three hats in three classes. Yesterday's Dragon Hat was the second, and the third hat is the Yuccalike hat from last week. So,
*phew*
, my March Hat Trick is done, and I've made Nine Hats this term! Woohoo! A Hat Trick o' Hat Tricks!!