The Disclaimer:
The overview picture is mine; the rest are linked back to the original site, but no worries, I am *not* taking up space on other peoples' servers. I am a good bunny, and seek only to allow others to see the pretties and find the way to get the pretties for themselves.
The Overview: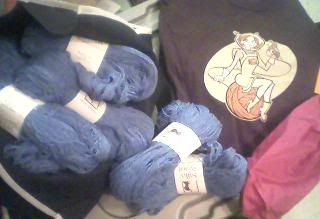 The Store:

Fibre Space in Old Town Alexandria
Just a short walk from the King Street Metro Station!


Since Stitch DC closed its Georgetown store, Fibre Space is now the easiest store for me to get to under my own power (this is key), and its hours (the earliest it closes during the week is 7pm) make it super-convenient to drop by after work. Yay, more yarn!!

The Yarn: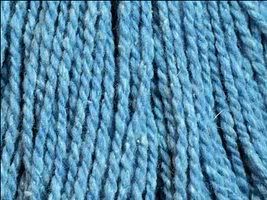 Elsebeth Lavold Silky Wool (Designer's Choice)
Color 71 (Flourite Blue), Dye lot 347. I got enough for a big-girl sweater, and then some extra (okay, I bought every skein in the store).

The Pattern: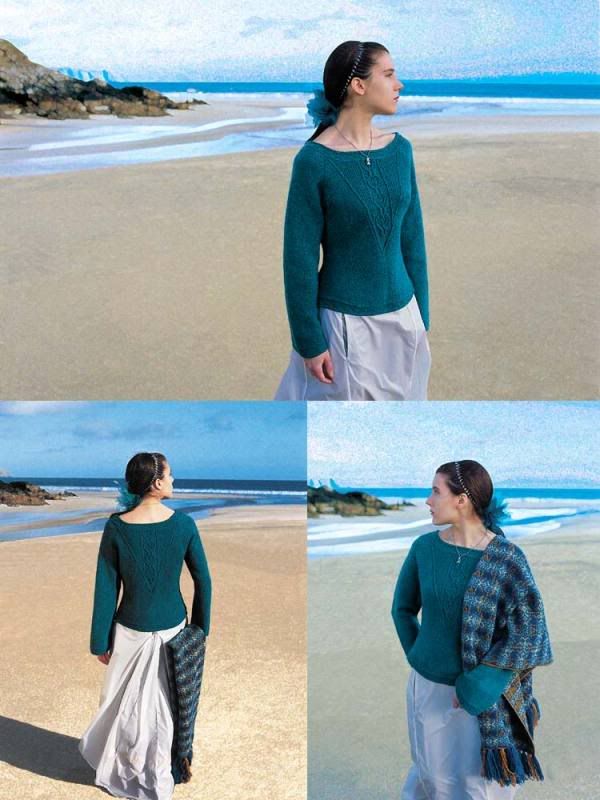 *


Alice Starmore's "Elizabeth I", originally from her book, Tudor Roses, and reprinted this year in Issue #10 of The Knitter magazine. (Um, seriously, click on the link for an interactive look at the next issue, which was #11 when this was posted. I wish ALL knitting magazines did this! - Ooooo, issue #11 actually has an interview with Alice Starmore!!!) I've missed issues #1 and #9 of this magazine, which makes me quite sad, since it's lovely and my favorite at this point.

The Extra Toy:


Another GoKnit Pouch, this one small and pink (as opposed to the small and yellow one I've already got.) Turns out I was three dollars short to fill up my Space Cadet card, so I grabbed one of these. My Tiger Eye Shawl is now living in it, and getting carried around, and I actually got two rows knitted on it this morning on the way in to work!

The Bonus Prize:
I filled up my Space Cadet card, and was rewarded with a Fibre Space t-shirt, which I'm wearing today (see top photo, right). I now have my Space Explorer card to fill... woohoo!




* While the original image appears to have come from the Virtual Yarns website, I can't actually find where it appears for regular viewing. Lots of lovely stuff over there, it being Where The Starmores Are. Wheee!