I also got obligatory knitting magazines. (Seriously. I haven't gone on a magazine binge for months, you expected me to stop at two?)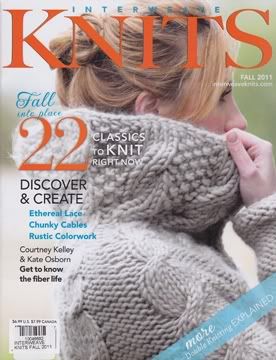 Interweave Knits kinda suckered me; while I do read most of the articles, I was most interested in this, which I caught out of the corner of my eye during a cursory flip-through: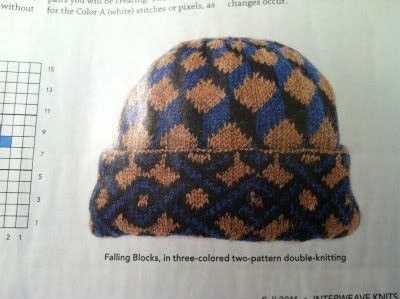 Turns out neither it - nor the techniques involved - are actually in the magazine. They're from
Extreme Double Knitting: New Adventures in Reversible Colorwork
by
Alasdair Post-Quinn
, which is now available for preorder from
CooperativePress.com
. I'm getting this book, since it's one of the techniques hinted at during Melissa Leapman's double knitting class at the TKGA conference in Greensboro (she had the COOLEST hat done this way). And you can get a digital edition, or a digital edition AND a book! So, the magazine is forgiven for having a lead on a really, really cool book.
I also swiped my copy of the Vogue Knitopedia, finally: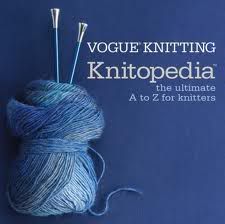 It's a great resource for All About Knitting - and it really does try to cover EVERYTHING. To wit: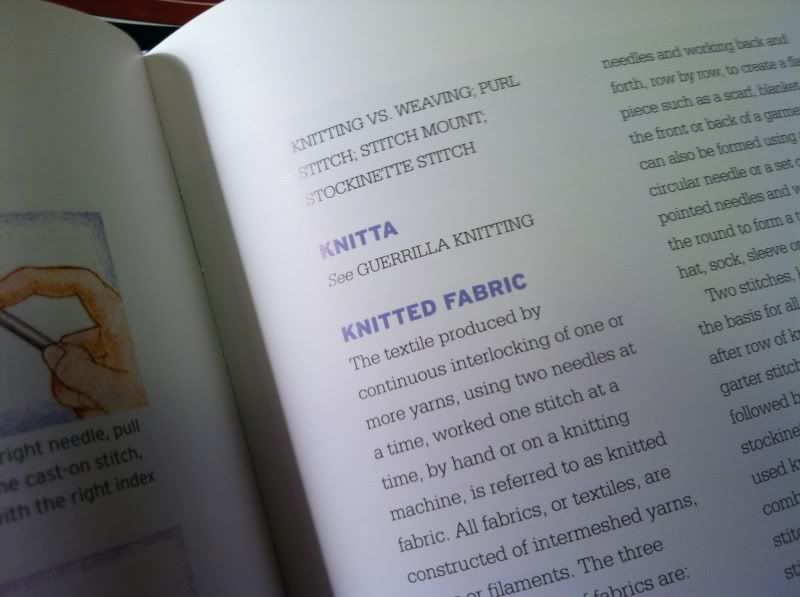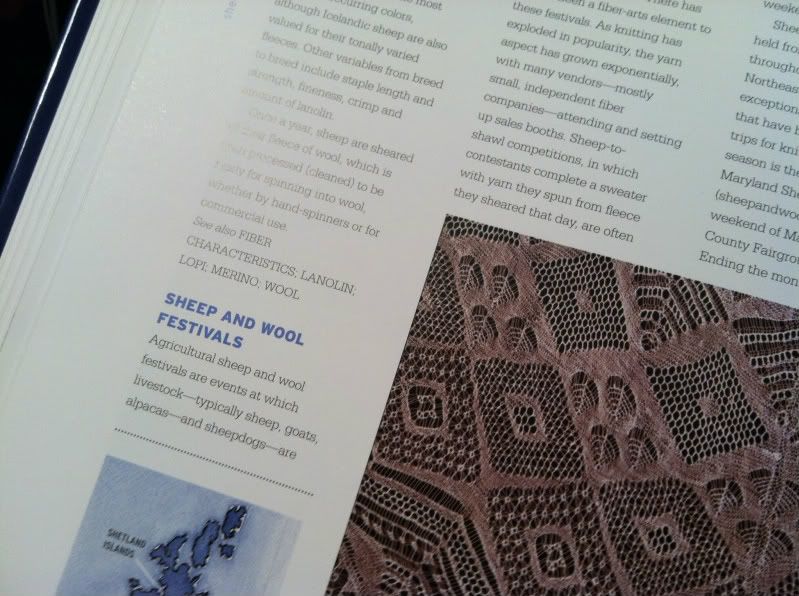 I'm going to have a lot of fun curling up on a cold winter weekend morning and reading it front to back!