Also due to the commuting trauma last week (and not actually having cast on my actual Rogue hoodie until Tuesday evening - AFTER the commute), I was able to finish a lovely shawl I started back in April during the DC Yarn Crawl.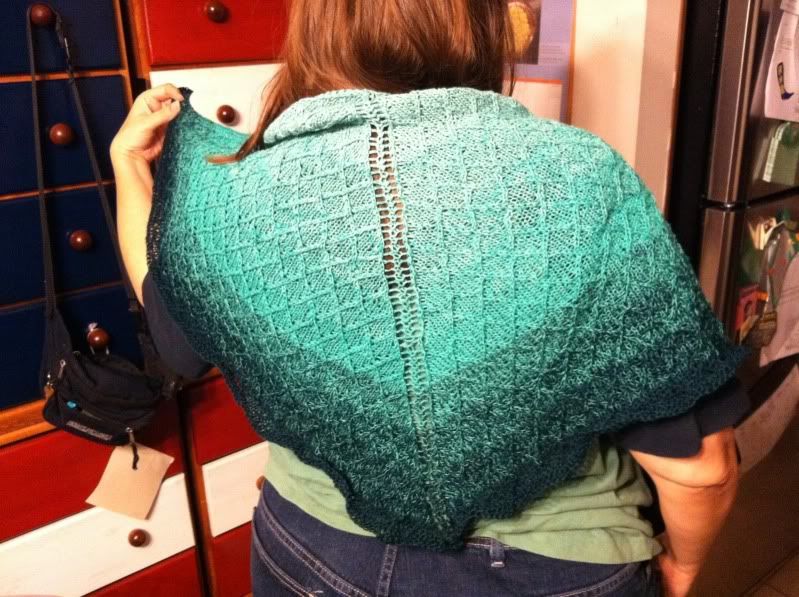 It's Color Changing Cotton, and I used all but three yards of it.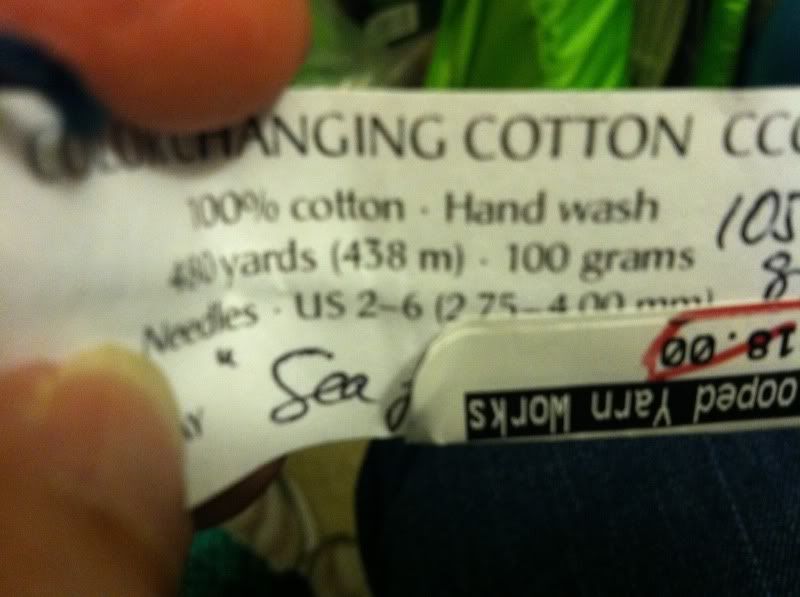 I also really like the lattice texture - it's just the "Nancy" part of the Nancy & Judy shawl on Ravelry; I'll be using it again in something-or-other!