So, we got the new Cascade Tangier in stock, and I was all "OOOOO PRETTY WANT!" and needed something to knit up, and decided a Tee for Two would be awesome.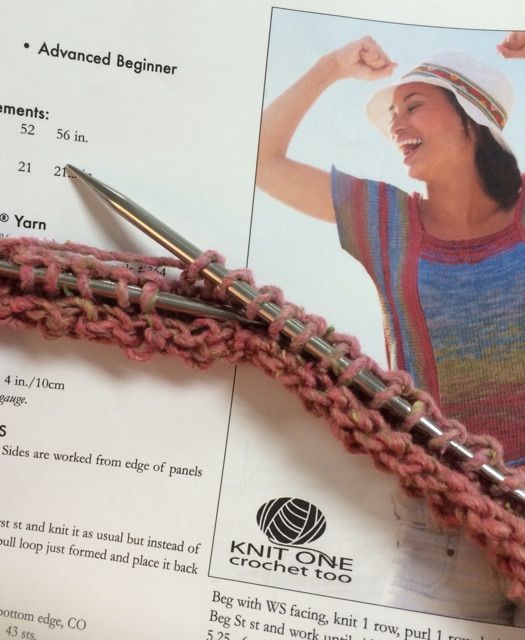 And it was. This is GREAT yarn, feels good to knit up, I like the drape on the needles I'm using (size 7). The only problem is that I was a bad, bad rabbit and didn't do a gauge swatch.
Yeah. I know.
So, I had the front and the back knit up, and one side mostly done... and tried it on. It was Not Good. Unless I wanted a totally off-the-shoulder sexy midriff-baring sweater. Which, since I wanted a tee shirt, was not going to work.
Frogged the side, and unpicked the cast off edges on front and back.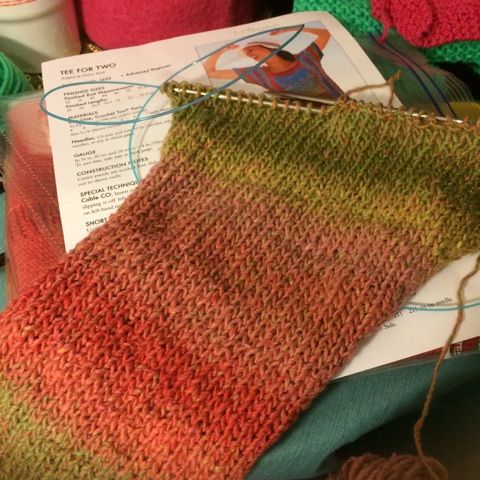 I have since made both front and a good four inches longer, and have done one side, with bonus short rows for the sleeve cap, and there *will* be longer sleeves. Picking up the stitches for the other side and getting going on that, hopefully remembering what I did on the first side so it matches. (I *did* write it down... I just don't know WHERE.)
So, maybe this "I can wear this to MDS&W!" tee will actually be finished sometime this summer.
Unless it plays more dirty tricks on me, in which case it's going into DEEP time out.