I finished another thing!!
This is a pair of mitts for a Secret Slytherin swap (I don't think she reads my blog, as we don't know each other previously and she doesn't know I'm her Spoiler). She requested wool in darker colors for her Made Thing, either socks or gloves. I decided this was both representative of me (russet/orangey), and "darker" - so I hope she'll like them. Her shoe size is similar to mine, so I hope her hand size is, too. Just in case her hands are smaller, I didn't block these before sending them off (with a bunch of other goodies - a pedicure kit and a tiny journal, both covered in sparkly green; some lovely Stitch Jewels stitchmarkers, and two books for knitting Smaller Things - she does a lot of cowls and scarves, plus a ball of deep garnet wool to play with!)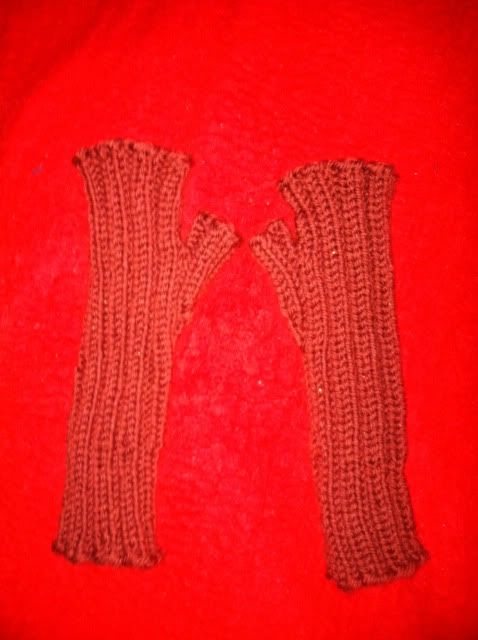 I really like the way these came out; it's a GOOD modification of my simple mitts, so I'll be writing up THIS pattern and pulling the old one. Solved the whole "holes at the gusset" problem nicely, and fits my hand even better. Hooray!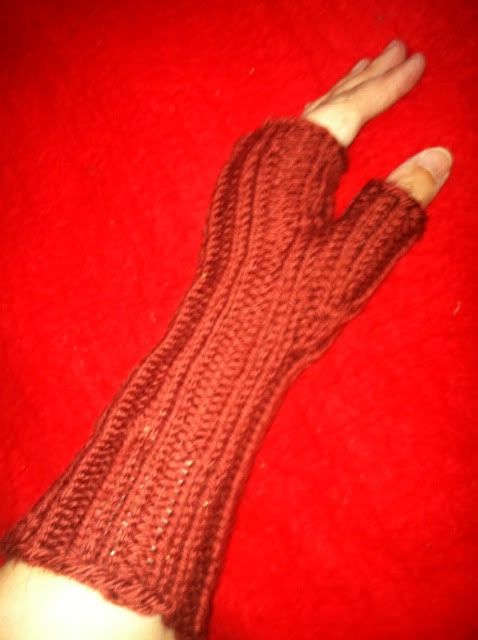 Anyway, see? That's two RECENTLY finished things in the last two posts!!