New Project
: This is what I started for class - the Plein Air Tote from a 2010 Interweave mag.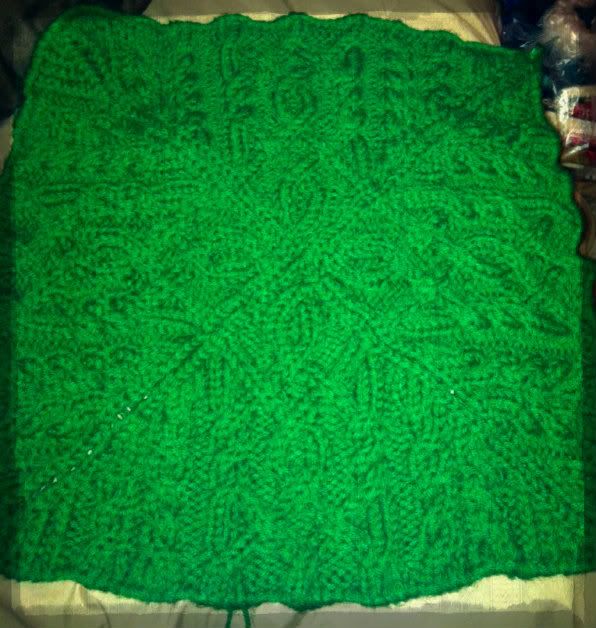 First side finished.
This thing is a YARN HOG. The first two balls of yarn are gone completely, used up in the creation of the aforementioned first side and getting about 3/5 of the way through the first (of three) sides of the bag.
That's the end of the third and fourth balls there - I'm REALLY glad I got six balls of yarn now! The whole thing is going to clock in around 1,350 yards of yarn (which STILL puts me over the "600 yards for a class project", since yardage only counts once for held-double projects).
Front and back finished
I'm hoping to finish the knitting-of-the-three-sides today and tommorrow, so that I can start planning the sewing of the inside. Here's what I have planned: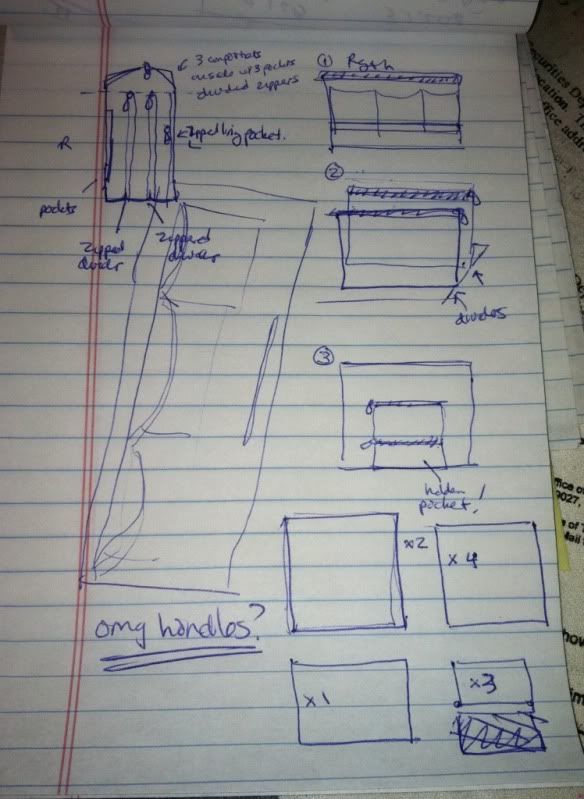 I need to get some gray canvas this weekend (and then I can finish my Slytherin Crest bag, as well). It looks like I'll need one big (metal) zipper, then two medium (plastic) zippers and two small zippers, a ton of heavy-duty gray thread, and, assuming a 48" fabric width, three yards of canvas and a yard of parachute material (to line between the canvas and the knitting to make the insides waterproof).
Hopefully next week will have pictures of the Finished Thing, since it's due on Thursday!!