Okay, the MD Sheep and Wool festival happened! As usual, I took the
Nature's Yarns
bus up with mom, but this year, I had one thought firmly in mind:
So, I got through the day WITHOUT incurring further debt. Which meant (for a change) that everything fit in one small bag: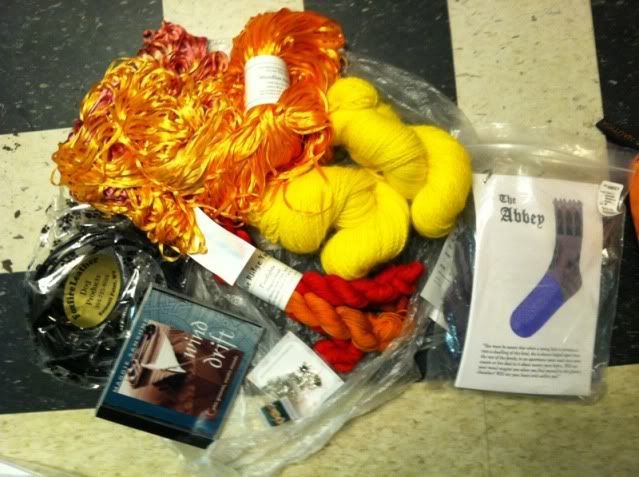 The
Fiber Optic Yarns
gradient (the big score, as they were getting low on stock by the time I got there - and if you click through to the website, it's ALL out of stock!) can be seen
here
. The Ribbon Yarn is from
Tess' Designer Yarns
. There's an album from
Maggie Sansone
that I didn't already own (much to my shock). I got a festival t-shirt and pin. I got a Footlights combo pack from
Blue Ridge Yarns
in Dragon's Breath (which is the colorway of my Clapotis).
I got Angora from
Oasis Farm Fiber Mill
- incredibly soft!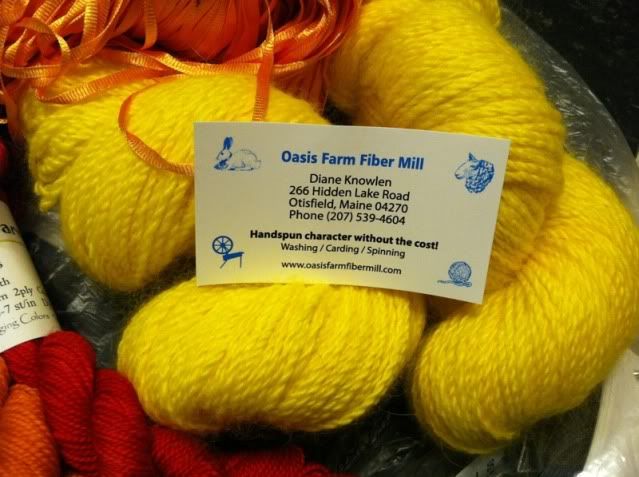 I got a kit from the
Tsarina of Tsocks
. (I really need to finish the kit from last year....)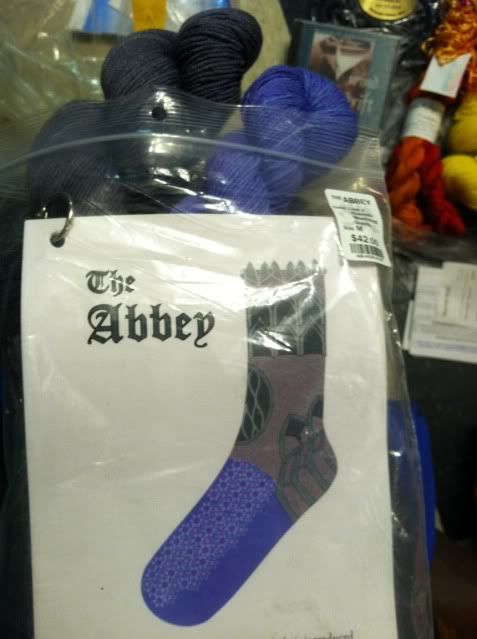 The Vintage Rose Knitting Botique
had the *coolest* little stitch marker sets. I got "Expecto Patronem", which has things that reference Harry Potter (including a little silver snake charm, which the darned Gryffie Lion is blocking in this photo).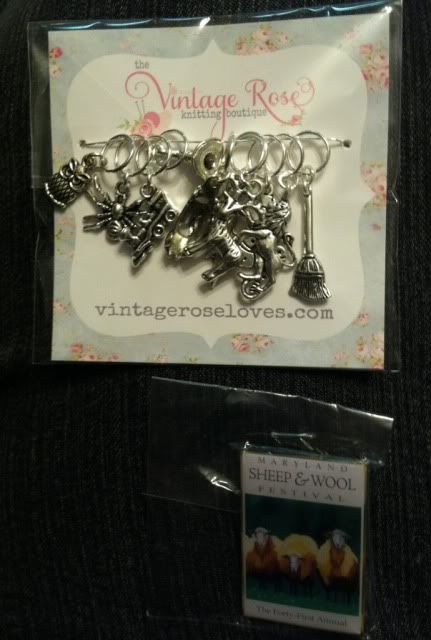 I got a set of 40" size 8 (US)
Signature
needles (oh hai, 5% off everything sale online through this Sunday). I get one set each year; so far, size 4, 6, and 8, 10 next year, then 2...). I'm using the needles currently on the Fiber Optics shawl. In addition to a lovely tightening pad (free with purchase!), this little gem was included in the packet: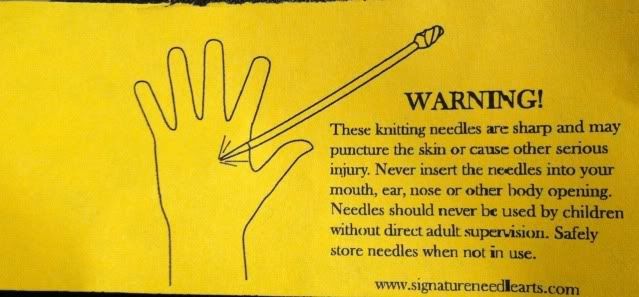 And of course, I got the new Sheep Incognito calendar.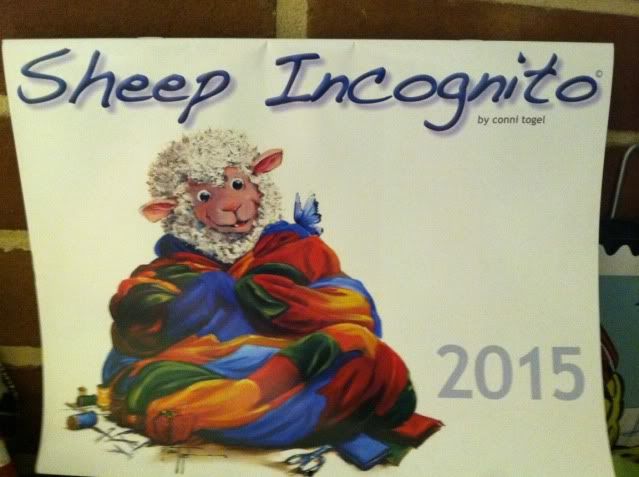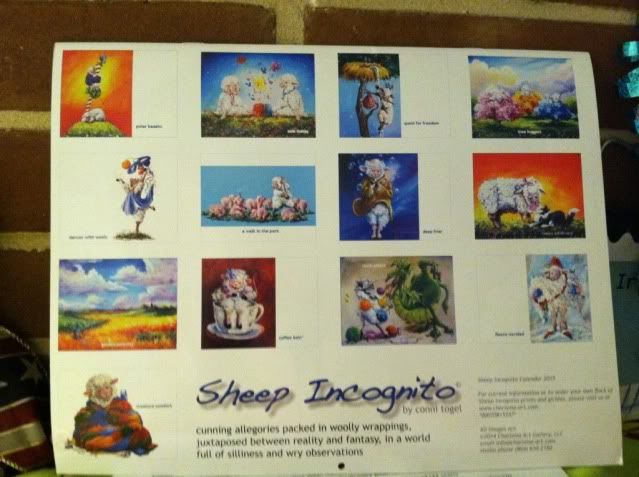 There were also the mandatory lamb kebabs, ribbon fries smothered with everything, and dipped ice cream cones. Which was followed by the mandatory nap for the length of the bus ride home!