So, for each new bit of yarn or whatever I bring into the house, I have to try to use two things I already have. So, as the bedsocks for which my Navy and Orange Hometown USA yarn were intended kept Not Happpening, I turned it into two hats.
Two AWESOMELY WARM hats, which will be great. Next winter, of course, since it's starting to hit the 90s already this summer.
Anyway, I did the orange-on-blue first, and had thought I'd followed the houndstooth pattern, but as you can see, I didn't. On the second hat, though, I got it right: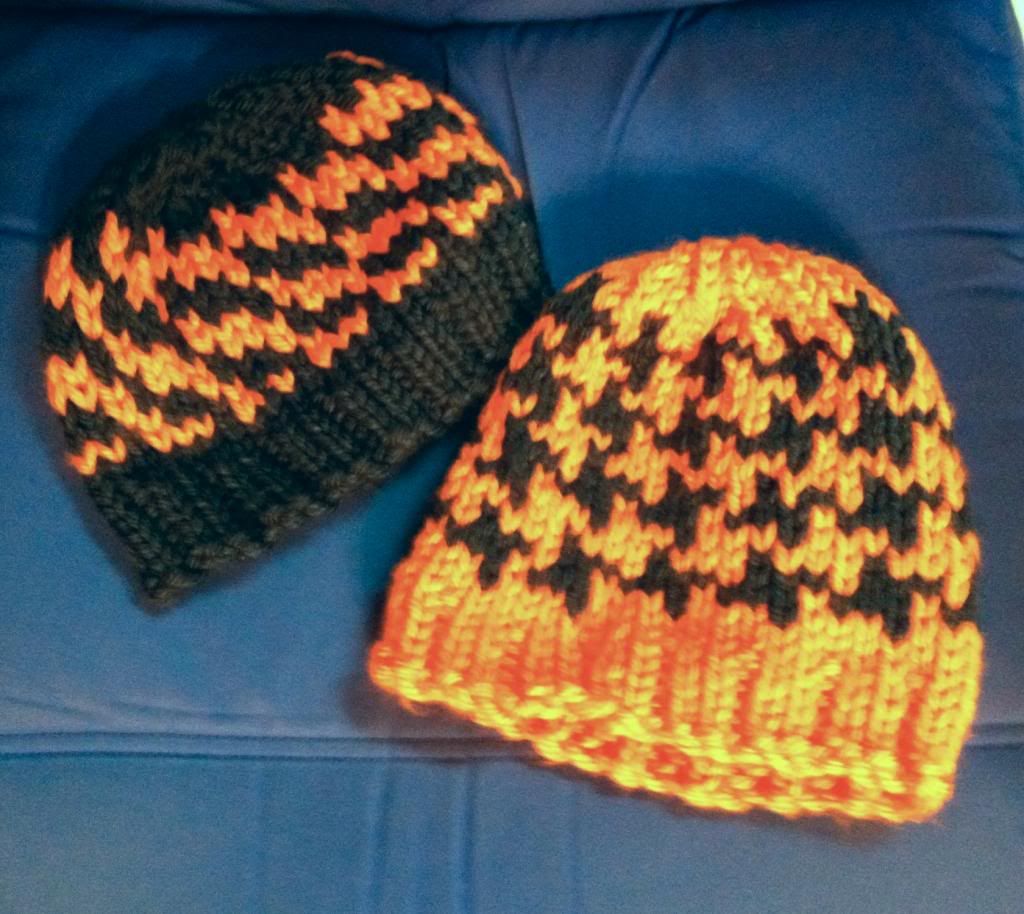 The navy-on-orange (the proper houndstooth one) can be worn out of the house. The other, with the weird lightning bolt things that clearly aren't houndstooth, will do just fin as a winter sleep hat, since, as you can see, it nicely covers my eyes if I fold the brim all the way down.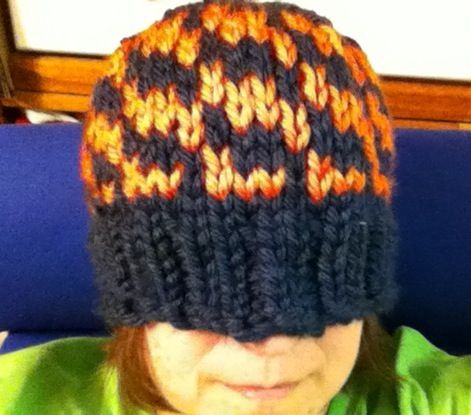 Hooray!