Make iPod cozies! Regular ones don't fit my Otterbox-clad ancient iPods, so Something Must Be Done. Which basically involved "hm, cast about this many on, then pick up from the other side, then knit about this much, then make an edging, HEY IT WORKED!" To wit: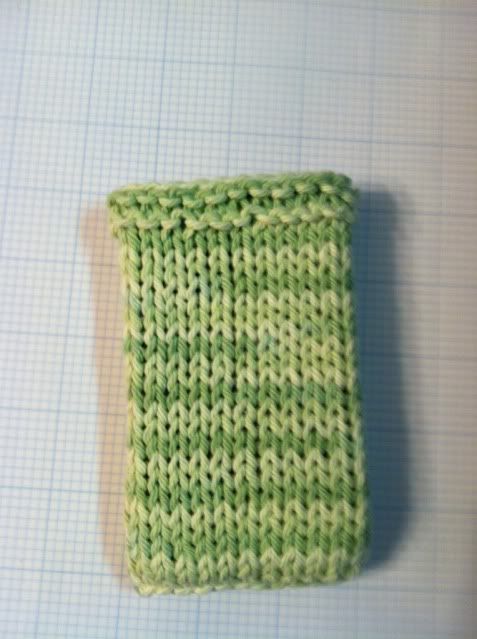 The cover on the covered iPod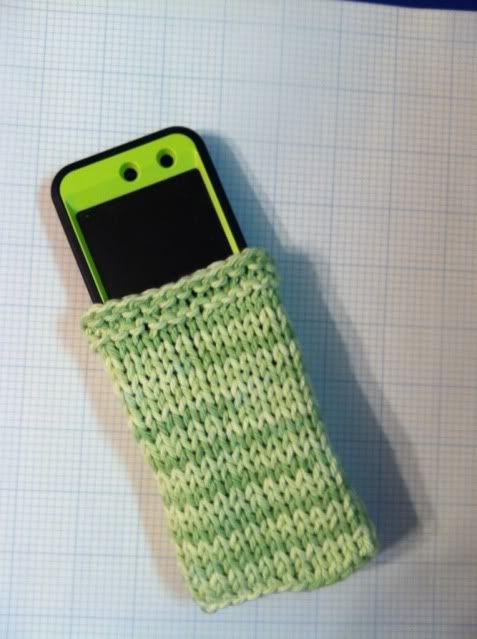 See?
Yes, that's "Music for You and your Cat"
Also known as "Muggle Studies Homework for March".
YES, THERE IS CAT MUSIC OTHER THAN NYANCAT!!