Yeah, so, not only was I TWO BALLS of yarn short to actually finish a pair of socks, I was also dramatically short on time.
This is sock #1, which is about 2.5 balls of yarn into the project. (I had four balls of Kroy; I need six, apparently. Thankfully the SECOND A.C. Moore I hit today had it, phew!)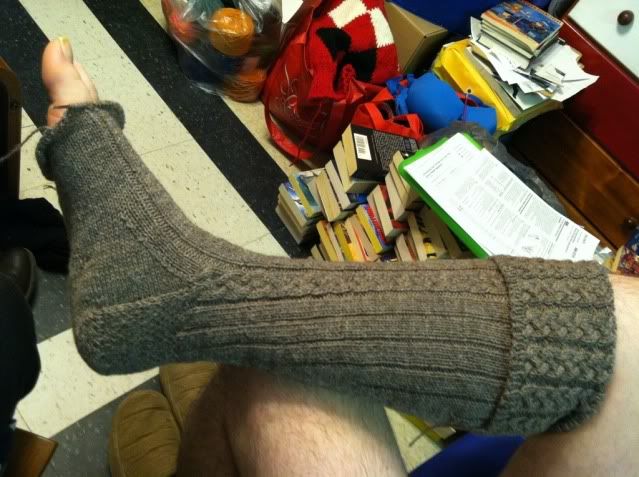 Will finish, they'll be lovely, but OMB second sock syndrome will be trying to strike me down!