Okay, so June 5-14 was the Metro Yarn Crawl. That's pretty much been my life through this past Sunday, no computer time to speak of at all!
Did finish a few cute little things, though, for the 1st Saturday Happening at the store: First, a
Sheep Etu
[Rav Link] crocheted sheep: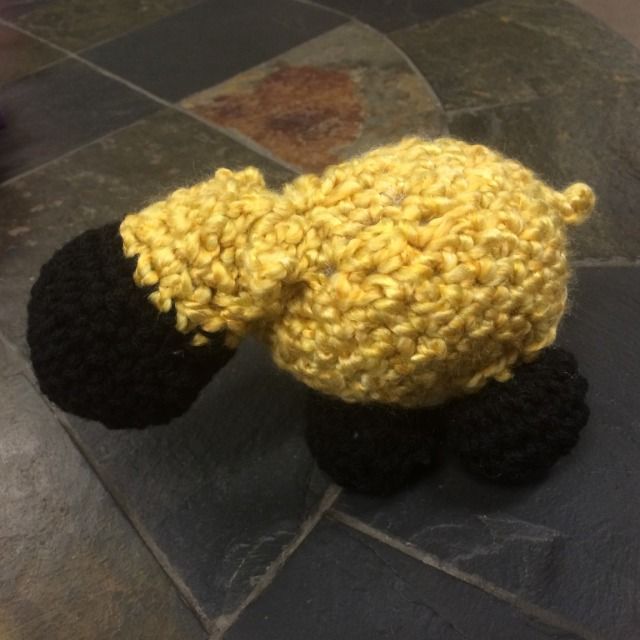 And this adorable little guy, via
Flutterby Patch
. His "sweater" comes off, and can be replaced with others as the fancy strikes!!