Have you ever wondered how you got so many UFOs/WIPs going at once? I'm still under fifty, so I'm doing good, but I was up to 217 at one point. And getting there usually involved something like this:
So, last night, instead of being a good bunny and finishing up my Christmas cards, or working on the Advent Calendar Scarf (I'm on Day 14 now, only 5 days behind!), having discovered another shawl of Dee O'Keefe's that I just love, and having gotten some lovely royal blue sparkly S. Charles Luna... I kinda started it.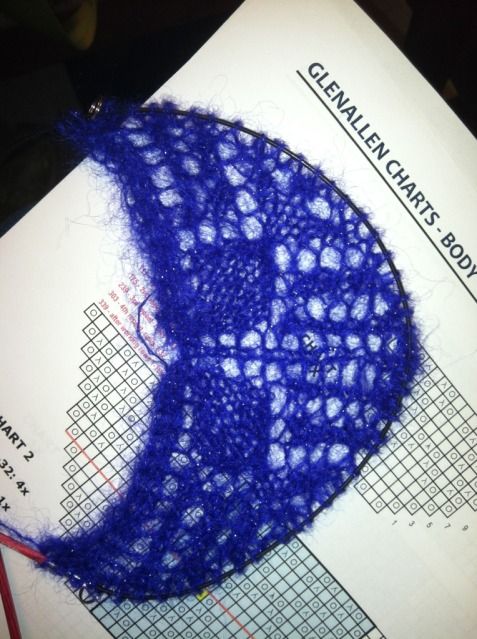 It's the
Glenallen Shawl
(Rav link), and it's gonna be gorgeous. And fluffy. And WARM.
*squeeeeal!*